Element scores 5 in food hygiene ratings after official inspection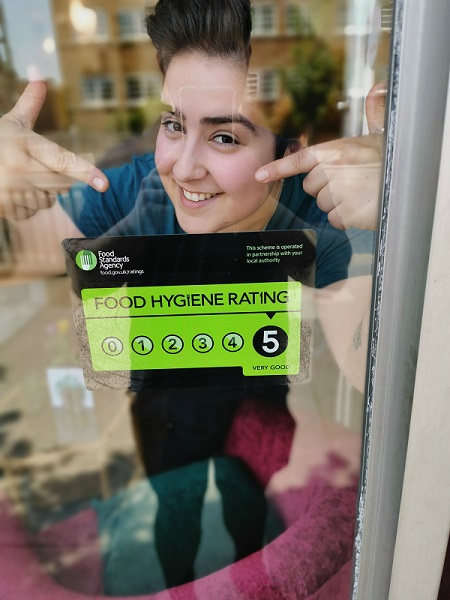 A Northfields coffee shop which has only been open for two and a half months has passed its food hygiene inspection with flying colours.
Element Coffee at 236 Northfield Avenue is run by business partners Natalia Moozarmi and Louis Wainwright-Vale.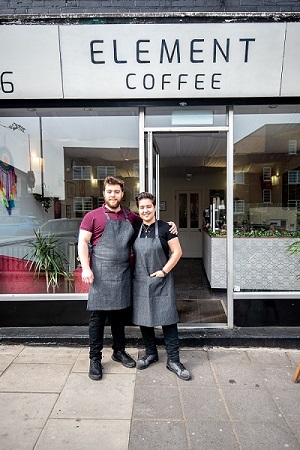 These two friendly owners have built the business up from scratch creating a warm, welcoming and cosy cafe just opposite from Northfields station.
We often report on food hygiene stories - and generally they are the negative ones. It's not everyday you happen by chance to walk in at the end of an official inspection, but that's exactly what I did today.
After enjoying my delicious pomegranate and coconut granola pot with a fabulous coffee I was delighted to be there and share in their joyful news that they were being given a 5 star rating.
A tearful Natalia said she was totally overjoyed they had got the top mark and loved working in the local community which has given so much support. In their first week of opening in March they decided to donate all the money made from coffee sales to Mind to highlight mental health issues and do their bit for this worthwhile cause. Around £800 will be handed over to the charity.

Natalia said: '' We like to think Element is a lot more than just a coffee shop and want it to be where anyone can drop in, relax and chat - a home from home type place and given that mental health issues affect us all we just want to try and do our bit to help.''
With the big Food Hygiene tick of approval the pair are now looking ahead to summer and have plans to sell iced coffee outside Northfelds station.
Future proposals include the possibility of introducing music and board game nights - eventually they will be moving to a larger premises still in Northfields - but continuing to supply locally sourced meats, cheeses, handmade cakes and pastries.... and of course coffee!
Big Congratulations to Element!

(and great to report some good local news!)
Annemarie Flanagan
15 May 2019