Council urged to copy London Marathon and use edible water pods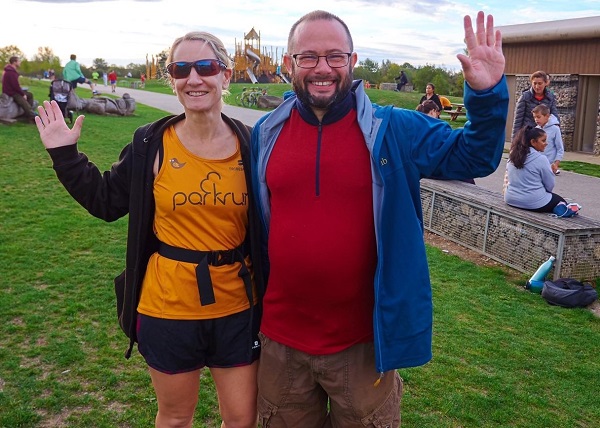 ( Runner, Catherine Gunnerwicht and Lib Dem Gary Malcolm)
Ealing Council's being urged to encourage the use of edible water pods rather than plastic bottles at this year's Ealing Half marathon.
During the 2019 London Marathon, organisers arranged for participants to be handed edible pods made of seaweed extracts as they tackled the gruelling 26.2-mile route.
The pouches, made by London-based start-up Skipping Rocks Lab, were made using a thin natural seaweed membrane.
Councillor Gary Malcolm, Liberal Democrat Leader, said: "It is clear that we all need to reduce our use of plastics. This is a way we can do this in Ealing and I have pressed Ealing Council who can influence the organisers to be more environmentally friendly."
Catherine Günnewicht, Ealing resident and runner, said: "As a runner who enters a number of races, it has been on my mind that the plastic used in giving runners water and energy drinks is totally unsustainable. People often drink one mouthful from a bottle and then discard it three-quarters full. Hundreds of thousands of plastic bottles and cups are discarded at each race. We need a more sustainable way of keeping runners hydrated."
The Ealing Half Marathon takes place on Sunday 29th September and thousands will take to the streets of the 13,1 mile route.
An Ealing Council spokesperson said: ''The Ealing Half Marathon is a successful annual event the council supports taking place in the borough, but we are not the organisers. It is up to the organisers to identify if this is something they would consider or possibly already are considering adopting.''
We have asked the organisers for comment.
17th June 2019