Ealing Half Marathon 2019 is in the diary
The Ealing Half Marathon (EHM) which is now in its seventh year, is a really great event and has rightly won many awards.
I ran/walked/hobbled the inaugural EHM in 2012, did a tad better in 2013/14, volunteered as a road marshall in 2015 and have been on the sidelines supporting for the last two years.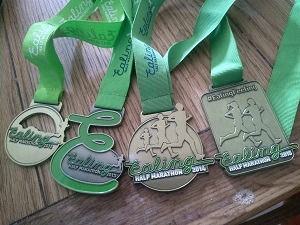 Seeing all the amazing runners on the last ( and often hardest) stretch in Lammas Park made me well up - it's so inspirational to watch all range of ages and capabilities, men and women digging so deep to get to that finish line. Having been there I totally understood what they were all going through.
Bizarrely, as my hands were getting very sore with all the clapping, voice hoarse with cheering and tears were beginning to stream, it was then I decided I had to try and 'run' this once again.
If you followed any of my previous ramblings ' Diary of a Reluctant Runner' you may recall my many battles - both physical and mental, oh boy, I struggled.
This time I'm going to do things differently.
Thanks to one of my running friends ( you know who you are!) I've read a book ( and will re-read it) which I recommend to runners and non runners alike.
The Chimp Paradox by Professor Steve Peters is helping me understand the running demons/negative voices (or Chimp) which played a large part in my previous training attempts. This time though it's going to be different, I'm going to be positive - no more self-sabotage before I get to that EHM start line.
So, my diary of preparation for the EHM will no longer be called 'The Reluctant Runner' - instead I'm veering towards 'The Renegade Runner' - because where once I would be laughing at the very idea of getting up to join the masses for a 9am Saturday parkrun - I'm now one of them - yes, me, I know!
I'm seeing things in a different light and appear to have bizarrely changed allegiance. Renegade it is then.
If you have never run before and are slightly tempted, now is the time to start and your local parkrun is a great incentive to help you take that first step, then, why not think big and make Ealing Half Marathon an Autumn goal? Honestly, it really is possible!

EHM is a great experience, one I would thoroughly recommend ( and September is far enough away at the moment) so, there's no time like the present - go on, commit now !
I'm promising to train properly this time and will share my trials, tribulations and progress (otherwise known as ramblings) along the way.
I hope you'll join me, I'm certainly not a 'natural runner' ( whatever that is) but I do like a challenge and there's nothing better than facing it head on, here in Ealing.
Annemarie Flanagan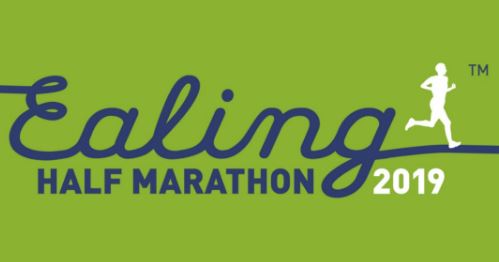 March 21, 2019