100 Club set up enabling firms to get a mention in this years marketing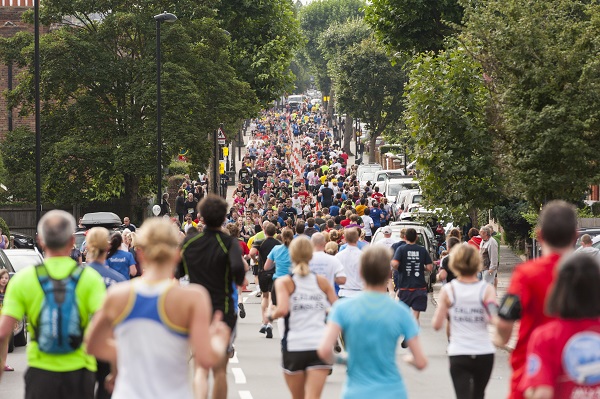 Ealing Half Maraton is looking for local business supporters to help back the award winning road race.
Now in its seventh year, Ealing Half Marathon has won Gold as the UK's Best Half Marathon three years in a row and Silver twice at The Running Awards. It brings in a wealth of visitors and has a huge positive economic impact of over an estimated £3 million to businesses in West London since it started in 2012.
Race Director Sandra Courtney said:

" We are extremely grateful for the longstanding support we have had from many business already. By creating the #100Club we hope to give those others who want to be involved an opportunity to help. It's challenging for most businesses these days, but we want to help others grow as much as we want our race to be the best so hopefully the #100Club will mean we can mutually support each other. There is so much we can offer those who want to be part of a large-scale fun and vibrant London event."
There are a few sponsorship packages remaining for 2018 plus our new #100Club for £100.00.

If anyone is interested in helping support the event or would just like a poster to display, please email info@ealinghalfmarathon.com.
The 2018 Ealing Half Marathon takes place on Sunday 30th September and registration is open now.
July 4th 2018