As competition deadline approaches the judging panel is announced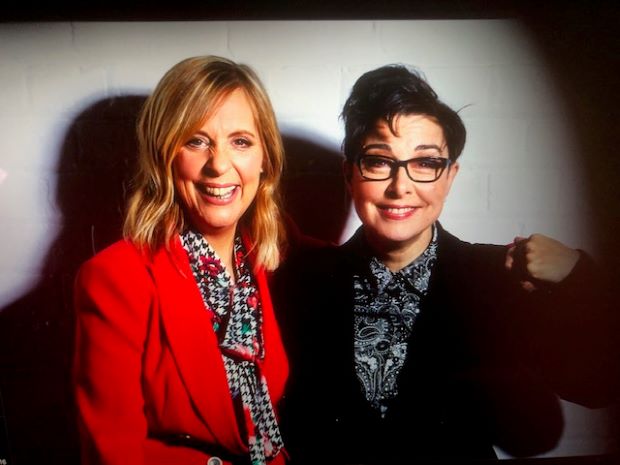 Comedy Judge, Mel Giedroyc seen here with friend Sue Perkins
With less than a week to get entries in, Ealing Film Festival organisers have revealed a Judging panel consisting of Oscar and Bafta award winners and funny girl Mel Giedroyc.
The Festival has been set up by a group of Ealing residents, to provide a creative outlet in this very difficult year in which music, theatre and cinema have all been dealt a massive body blow.

Entries have been submitted via the recognised Film Freeway online portal from filmmakers throughout the globe; Australia, USA, Africa, Thailand, France, Germany, Italy as well as the UK.
The team of judges has been assigned, many Ealing based and include sisters Coky and Mel Giedroyc. Coky is a film director with many credits including most recently Harlots and How to Build a Girl, younger sister Mel is well known for stage and screen and her work with her good friend, Sue Perkins, in BBC's The Great British Bake Off.

Welcoming the Festival Mel said : " So delighted to be judging the comedy entries for the Ealing Film Festival 2020, it's going to be massive, monumental. We all need a laugh at the moment so get making those films, get entering into the festival because it will be so, so much fun.''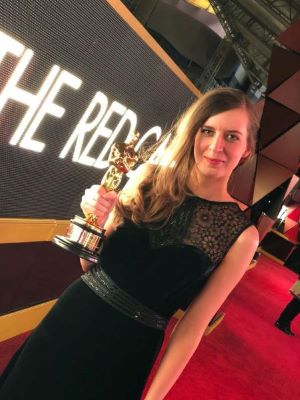 Rebecca Harris

Others on the panel are former UWL student and Oscar winner Rebecca Harris, Bafta documentary winner Jezza Neumann, Camerawoman Susan Stein, Film critic and scriptwriter Mark Eccleston, Vice President of Titan Group Andrew Sumner, Producer and Director Nick Jones, Director Michelle Brooks and Managing Trustee of the Amy Winehouse Foundation - Jane Winehouse.
One of the Festival Organisers Alan Granley said: '' We are delighted to welcome such top class judges to the Ealing Festival Team. There've been a wide range of entries and lots of high calibre material, it's great to see creativity has not been stifled in this most challenging year. The judges are all looking forward to viewing the entries - and we think they'll be in for a treat."
Due to the ongoing Covid situation and limitations over providing real life screenings, Organisers are planning to provide an online platform for selected films to be viewed.
As well as awards for all the main film categories, there will also be a special People's Award prize for the public vote.
Deadline for entries is 2nd December.
Annemarie Flanagan
Comedy Judge, Mel Giedroyc seen here with friend Sue Perkins
November 25 2020