The Ealing mile is open to all and takes place every month at Lammas Park
A monthly race around Lammas Park which is helping Ealing get fit has celebrated its 100th event.
Despite the snow, a record 72 runners completed the official mile course. Ealing Half Marathon Legacy Community Interest Company (the community arm of Ealing Half Marathon) hosts the Ealing Mile on the first Friday of every month at 12.30pm.
The course has been officially measured by UK Athletics and is open to people of all ages and abilities.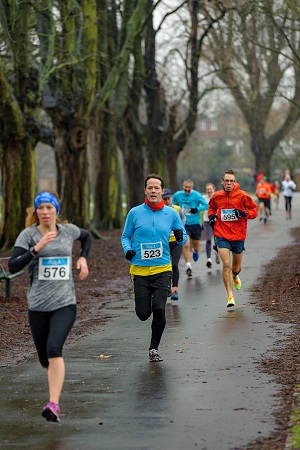 Whilst some took a more leisurely pace, completing the course in just over 16 minutes, the day's fastest runner was Thomas Grimes of East London Runners, who completed the mile in an impressive 5 minutes 8 seconds.
The fastest female on the day was Louise Oldfield-Jensen of Thames Valley Harries in 6 minutes 6 seconds. Ealing Council Leader Julian Bell was also amongst the participants.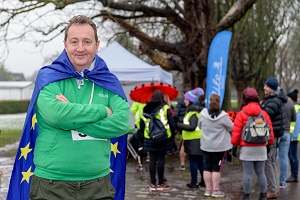 Kelvin Walker, Director, EHM Legacy and Founder of Ealing Half Marathon said: "EHM Legacy was set up to encourage more people in Ealing to get active and it was great to see so many people brave the tough weather and help us celebrate our 100th Mile. A special thank you to the volunteers who made it happen; we even had some sweeping away the snow and they only just managed to clear the course in time!''
Since it began, 564 individuals have run the race, with many coming back regularly. Local resident Carol Jones has now run the mile 77 times. The runners have covered a total of 1,768 miles between them with the oldest runner aged 75.
Entries are now open for the next Ealing Mile on 1 March at 12.30pm in Lammas Park, Ealing.
5 February 2019