New project creating documentary needs your help
Related Links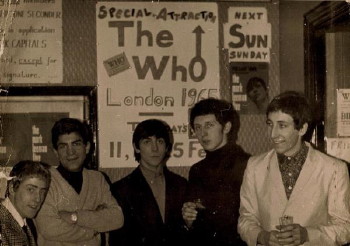 Feb 1965: The WHO & Fery Asgari at The Ealing Club (pic credit Ealing Club + Fery Asagari)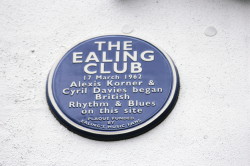 Participate
Sign up for our free newsletter
Comment on this story on the
It may be hidden from view - and many remain unaware of its significance - but that could all soon change with the making of a new film documentary.
The Ealing Club (now Red Rooms in alleyway opposite Ealing Broadway Station) is a tiny venue where bands and artists like The Who, The Rolling Stones, Ginger Baker, Jack Bruce, Eric Clapton - just to name a few - started their careers in the early '60s.
Ealing was recently described by Mojo Magazine as ' The Cradle of British Rock' as it was instrumental in the birth of the so-called British Rhythm and Blues boom which created many legendary British bands.
The town's musical heritage is being championed by a group of committed music fans and locals who want to preserve, protect and now - with your help - document it.
Ealing Club Community Interest Company is proud to announce that it has been officially involved in the development of a film project highlighting the story of the Ealing Club.
'Suburban Steps to Rockland; is a documentary feature film focusing on the the story of the Ealing Club.
A special promo can be viewed at: http://www.kickstarter.com/projects/ealingclubfilm/suburban-steps-to-rockland
To make the film organisers need at least £6,000 and are asking for help via the Kickstarter campaign. Kickstarter takes the age-old idea of patronage of the arts and public subscription for creative projects to a wider level using the internet.
Each subscriber donating from £1 upwards will be rewarded by having helped make the film happen. Those who donate higher amounts can also get their name in the credits.
So far more than £1,000 has been raised - the film needs £6,000 by August 25th.
Can you help?

30th July 2012