Council leader demands crisis meeting as more funding concerns hit Crossrail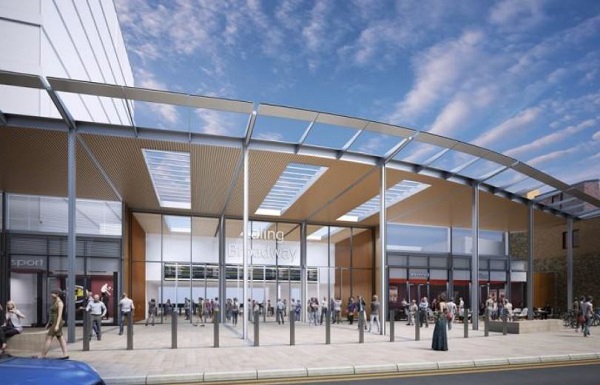 The leader of Ealing Council, Julian Bell, has written to senior executives heading the Crossrail project demanding urgent talks after failing to receive reassurance about progress.
Julian Bell sent a letter to both Peter Hendy, Chair of Network Rail and Mark Wild, Chief Executive of Crossrail saying, that after many months of seeking reassurances about the uncertainty relating to Crossrail, "I have not yet had a substantive reply or an offer of a meeting to provide any kind of certainty over these works."
He specifically raises the issue of the proposed canopy over Ealing Broadway station which is feature on CGI images released by project and says that there are growing suggestions that this design will be scrapped.
He also says that he has been told that there is a possibility that funding for the Western Crossrail station programme has not been obtained and that he and Ealing Council officers have struggled to obtain reliable information about the situation. They were expecting to receive a schedule of works in the middle of last year but this has not been provided. He described the ongoing work at the stations in the borough as 'piecemeal and slow'.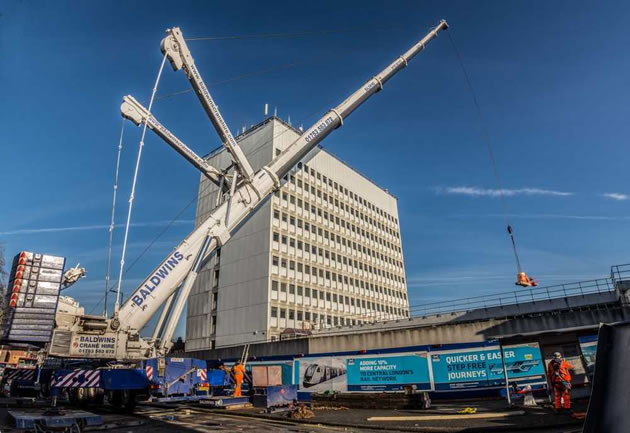 Crane at Ealing Broadway station over the Christmas holidays
Some progress has been seen recently at Ealing Broadway station with roads in the area being shut over Christmas to enable works at the site and a large crane to be used.

There is a growing belief that the designs shown on the hoarding around the station are to be 'descoped' for a less ambitious scheme four and a half years after they were first proposed. It is understood that Crossrail now believes that the bridge would not be able to carry the supports for the canopy and alternative designs are being considered.
There is likely to be another consultation on the station in the new year.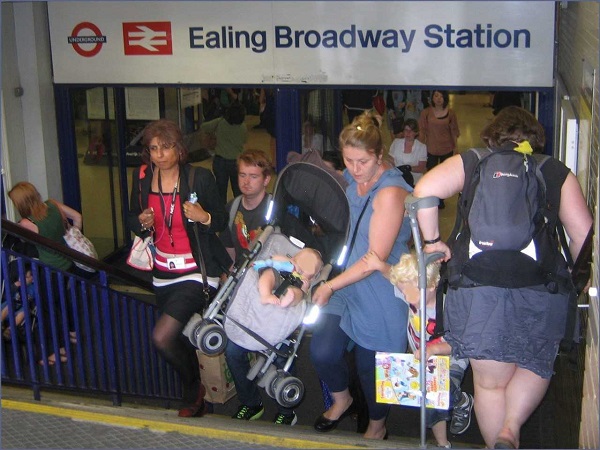 The original access to the station at Ealing Broadway
January 4, 2019