Glory for the ladies in the Welsh Castles Relay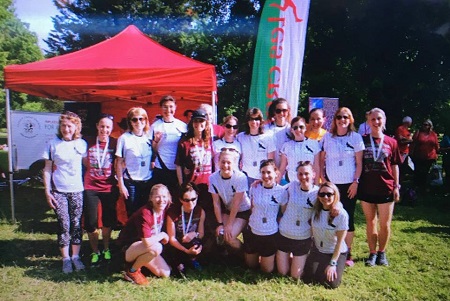 Ealing Eagles ladies team took second spot in the prestigious Welsh Castles Relay last weekend, a race run in stages down the length of Wales.
The 20-part relay, held across the 4th and 5th of June, covers 211 hilly miles from Caernarfon Castle in north Wales to Cardiff in the south.
It is only the fourth year that the Ealing Eagles have competed in the challenging event and they have gradually worked their way up the leader-board.
The ladies improved on last year's 4th place, while the men, competing in the Open category, also moved up the field from 16th in 2015 to 12th out of 47 teams and were a mere four minutes off a top 10 spot.
Salford Harriers took the overall open win and race organisers Les Croupiers were first placed ladies' team.
Eagles ladies team captain Jennifer Watt said: "There were so many amazing individual performances and every second counted. One of the greatest outcomes of the weekend is that we are now one of the teams to watch, and that's not just us thinking that, we've been told so."
Open team captain Kieran Santry said "This is my favourite running event of the year and I always wonder if the novelty of it will wear off. But it continually gets better. Lots of teams have stood up and taken notice of us this weekend".
Saturday also saw the Eagles take their first-ever coveted yellow jerseys for stage wins.
Dave Chryssides stormed through 10.7 miles in 1:04:53 to take the veteran win on his section.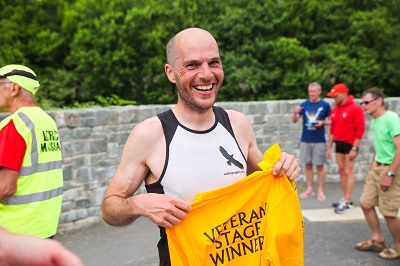 And later on the same day Melissah Gibson ran 13.1 miles in an impressive 1:35:49 to be crowned Queen of the Mountain as first woman in her stage.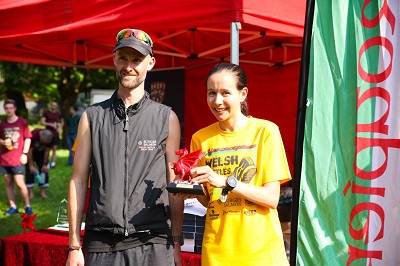 In addition, five male Eagles finished top 10 in their stages and two women were second females to cross the line in their races.
The Welsh Castles Relay, organised by Cardiff running club Les Croupiers, has grown since its inception in 1982 and this year 64 teams competed across four categories – 'Open' (which can be men only or mixed), 'Ladies', 'Masters' and 'Business'.
The route passes through some of the most spectacular scenery in the UK and comes within two miles of 22 castles and 16 forts.
Complete results
Ealing Eagles Ladies team, 26hours 16mins 31s, 2nd out of 9 ladies teams
Ealing Eagles Open team, 23hours 31mins 48s, 12th out of 47 open teams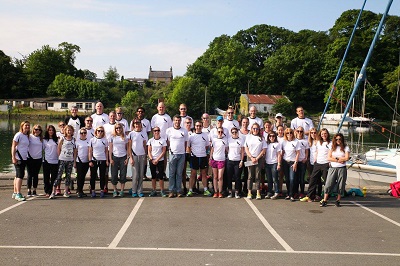 9th June 2016