Relay race around 220 miles of London
Ealing Eagles running club took three teams to compete in the 2016 Green Belt Relay on 21st and 22nd May.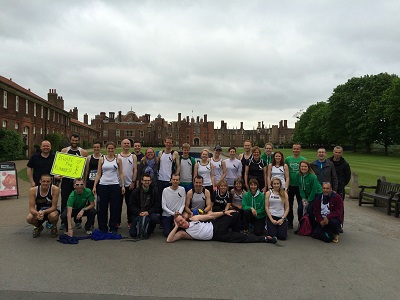 This annual event, organised by the Stragglers Running Club since 1995, is a 22-stage running relay race around 220 miles of the greater London Green Belt over a single weekend.
40 teams took part this year, with the Eagles fielding three teams. They were:

Team A: Colin Overton (Captain), Graham Holland, Sarah Mackenzie, Chris Lambert, Paul Peasegood, Claire Morris, Debbie Ryan, David Bone, Sophie Foxall, Robert Sharpe, Jenny Bushell

Team B: Nicola Miller (Captain) Andrea Hendy, Angela Duff, Kieran Santry, Mike Duff, Jenny Baker, James de Vivenot, Robert Kipling, Lynda Bennett, Anthony Austin, Dane Ryan

Team C: Mark Woodcock (Captain) Allie Collins, Sue Park, Ben Cale, Michelle Verbossche, Simon Hardy, Aaron Mo, Charlotte Johnson, Simon Stannard, Ronan Moriarty, Sonja Knoll, John Foxall

The runners had to combine athleticism with map reading, as each runner has to navigate the route of each stage for themselves.
There were strong performances from Thom Martini, Colin Overton, Tom Eastern, John Foxall, Kieran Santry and Chris Lambert who all achieved top 10 finishes for their relay stages. Claire Morris, Charlotte Johnson and Michelle Verbossche all took the honour of 2nd lady for their stages, with Jenny Bushell finishing her stage as 3rd lady on Sunday.
The performance left the three Eagles teams in 21st, 25th and 31st place overall.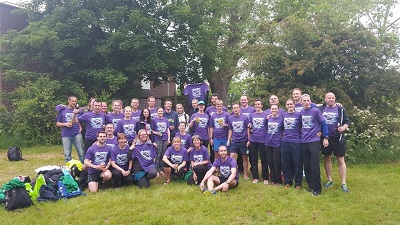 26th May 2016