Running club raises over a thousand pounds for Cardiac Risk in the Young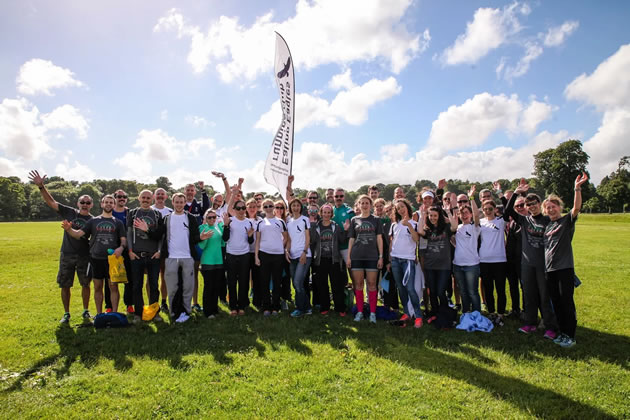 The Ealing Eagles running club has secured an impressive series of results, and raised money for Cardiac Risk in the Young, at a high profile running event spanning the breath of Wales.
Over the 11 June weekend the local amateur running club sent 40 of its top members to compete against the nations' fastest long distance runners.

The ladies' team came second in their category and the men came eighth in theirs. Overall 67 teams in various categories took part in the prestigious 'Welsh Castles Relay'.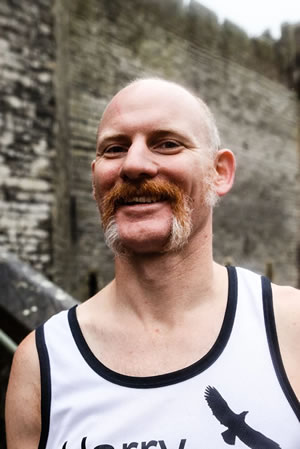 Harry Claxton in Eagles vest

Male Eagles were encouraged to grow 'charity moustaches' as part of their fundraising activities. Team captain Kieran Santry said, "The moustaches were a disgrace – we looked like bunch of Victorian circus performers. But our results in the field were impressive; for our teams to be so highly placed in such a competitive field is truly a remarkable achievement. It's something the entire club can be proud of. The money we've raised only adds to our success."

Ladies team captain Jennifer Watt said: "When we first brought a women's team to the Welsh Castles Relay our only goal was not to come last! Finishing in second place on this year's podium was no fluke – our team have been training hard. And even without moustaches we managed to raise a tidy sum for charity."

Indeed the Ealing Eagles have raised £1,100 for Cardiac Risk in The Young – a charity working to reduce the frequency of young sudden cardiac death, supporting young people diagnosed with potentially life-threatening cardiac conditions and offering bereavement support to families.

Eagle's Club Chair Thom Martini added: "We may send our fastest runners to the Welsh Castles Relay, but the Eagles is a club for all abilities. Whether you're entirely new to running or have a few marathons under your belt, you'll find us a friendly club partial to a bit of charity fundraising and an occasional beer at the end of our regular club runs."
Ealing Eagles has over 500 members from a variety of abilities – from complete beginners to seasoned marathon runners.
June 21, 2017