Vows to help local charity in bid to reduce homelessness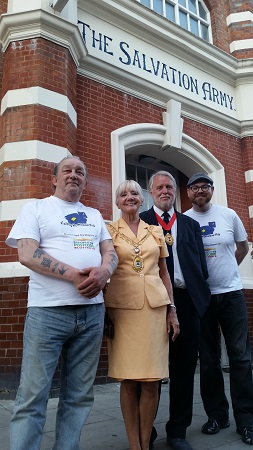 The Mayor of Ealing, Dr Patricia Walker paid tribute to the workers at the Ealing Evening Homeless Hub on a recent visit to show support for the local charity.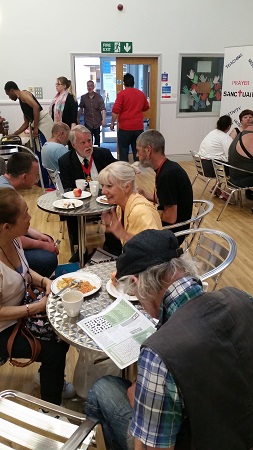 Around 50 guests joined the drop-in, enjoying food, relaxation and conversation. Many recounted their stories and the Mayor said what she heard made her even more convinced to help the fight against homelessness.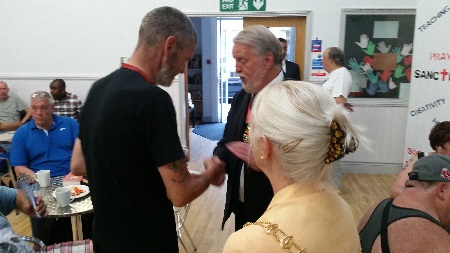 Guests enjoyed sausages, chips and vegetables and Dr Walker sat with them as they ate, listening and hearing about their lives.
The Mayor and her consort, Lawrie Walker, were both impressed with the Evening Hub and remarked at the sense of peace they felt there. They said they would try to ensure organisations like the this stay open and thanked all the team for their hard work and dedication.
They hope to strengthen ties across the borough amongst all organisations and encourage them to work together to try and reduce homelessness - something of which Mayor Walker is particularly passionate about. The Mayoral charity this year is Emmaus House (Acton Homeless Concern) in Acton.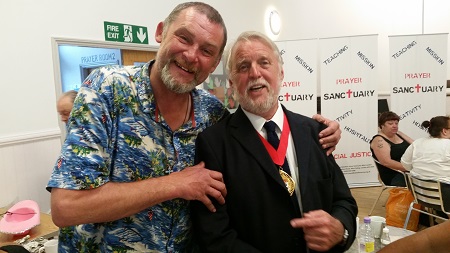 19 July 2016