Clients from Osterley Park View Road get sales fees reimbursed
A couple have celebrated an extra special start to the year after winning nearly £6,000 from a Hanwell estate agents.
Doyles on Boston Road decided to thank clients who had sold their houses with them in 2015 and offered a one-off end of the year chance to reimburse their agency costs.
The draw was held on December 11th at W7 Emporium and the lucky winners were named as Richard and Carol Olivier.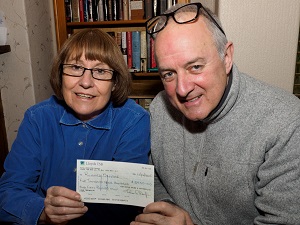 The Oliviers have now moved to Yorkshire from their home on Osterley Park View Road and were overjoyed to hear they had won back £5950.
They said: '' This very generous gesture for previous clients by Micheal Doyle and his team is very much in keeping with the excellent service they gave us when dealing with our house sale. Micheal and his colleague Michael Diggins, who handled the sale, were professional, enthusiastic, pro-active and unfailingly courteous throughout the process - we could not have asked for more.''
This is the first time Doyles has offered this pre-Christmas bonanza and it has proved highly popular - they say they now hope to make it an annual event.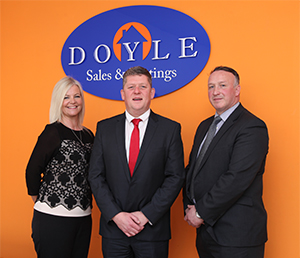 Louise Hourihane, Micheal Doyle and Michael Diggins
4th January 2015