Disappeared from garden in South Ealing on Saturday 31st March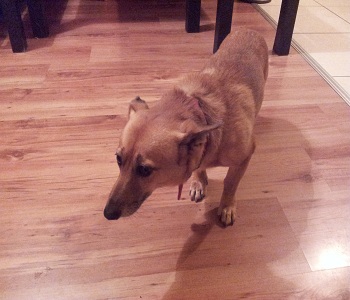 Dizzy is a little red/brown dog with a long bushy tail. He looks a little like a corgie and a little like a fox. He is loved very much and we are desperately worried and want him home safe and soon very soon. He has a grean collar on. He is friendly but a little nervous with strangers. The reward for his safe return is 200 pounds.
He disappered from the garden of a house on South Ealing Road, right beside the cemetery.
www.nationalpetregister.org | listing ref: 38329
Please contact Loretta & Alex 0208 5605243
1st April 2012