Latest production at Ealing's local theatre opens this Friday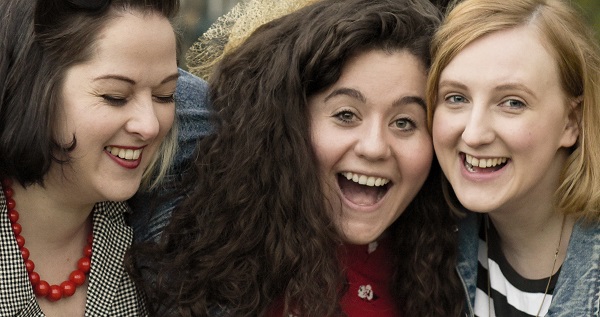 (Photographer: Jane Arnold-Forster )
One is promiscuous. One focuses on her studies. One is sporty and jovial. They couldn't be more different from each other, but when Di, Viv and Rose meet at university, they join forces to discover that life together can be fun and intense.

Then when unpredicted events occur that threaten to shake their bond, they realise that perhaps they need each other more than they thought…
In this heartfelt story laced with humour and spanning a course of 27 years, the three women experience love, loss and change as they learn what true friendship means.
Suitable for those aged 12+.
Di and Viv and Rose a play by Amelia Bullmore is being performed in the Studio at The Questors Theatre, Mattock Lane, Ealing W5 5BQ. Performance are on 14th, 15th, 18th, 19th, 20th, 21st, 22nd June at 7:45pm, 16th June at 2:30pm.
Prices £7-18 with opening night tickets £7 (50% off).
Full details and online booking
Box Office: 020 8567 5184
11 June 2019