Mouse droppings and chef's hygiene concerns lead to temporary closures
Related Links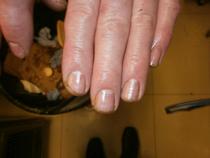 Poco Loco's, New Broadway, Ealing Chef's dirty hands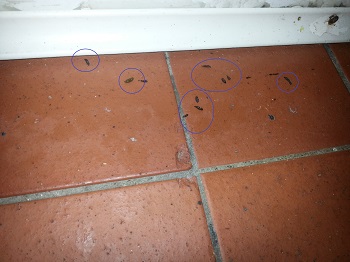 Mouse droppings at Devi Fresh Foods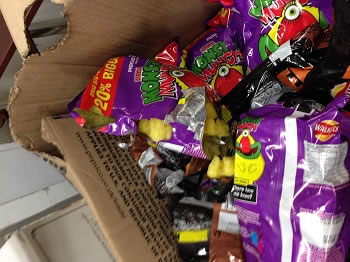 Eurozone Grocery, 241 Oldfield Lane North, snack foods subject to rodent attack
Participate
Sign up for our free newsletter
Comment on this story on the
Rat fur on drinks cartons, mouse droppings near sandwich fillings and concerns over a chef's hygiene - just some of the latest unpleasant findings of Ealing's food inspectors.
Following the inspections, sandwich producer Devi Fresh Foods Limited, of Dokal Industrial Estate, Southall and Eurozone Grocery, at 241 Oldfield Lane North, Greenford both had their premises temporarily closed by the council. While Poco Loco (Eat In) Limited, at 22, New Broadway Ealing was temporarily barred from preparing and selling some food including sandwiches and salads.
When visiting Devi Fresh Foods Limited, inspectors found mouse droppings in a vegetable chiller, on some bread and trays used to store sandwiches before they are sealed. Droppings were also found near a machine used to mix sandwich fillings and throughout the sandwich production area. The premises were immediately closed on Friday, 3 January 2014. It was allowed to reopen four days later following an inspection to ensure the premises were clean and suitable for trading.
Food hygiene inspectors found rat droppings throughout Eurozone Grocery in Greenford on Monday, 27 January 2014. Inspectors visited the shop following a complaint from a resident and found rat fur on drinks cartons. They also found droppings beneath shelving units and rodents had gnawed through packets of crisps. The shop was closed by the team until Tuesday, 4 February when officers returned to inspect the improvements.
Poco Loco (Eat In) Limited, was visited on Thursday, 30 January where inspectors discovered a lack of hot water in the hand wash basins and the sink in the kitchen used for washing cooking equipment. There were also concerns about the storage of raw and ready-to-eat food and the chef's hygiene. Bacteria which can be spread from raw meats to other foods either directly or on people's hands can cause food poisoning including infection with E. coli, a bacteria which causes severe stomach cramps, vomiting and diarrhoea. Poco Loco was limited to selling hot and cold drinks and low risk food. Its full trading status was reinstated on Saturday, 1 February 2014.
Councillor Ranjit Dheer, cabinet member for community services and safety, said: "These businesses showed no regard for the people buying products from them. There is no excuse for operating in this way. In two of the businesses, the presence of pests was highly visible and it was just being ignored. Food was being produced and sold for public consumption and this is not acceptable."
Ealing Magistrates Court ratified the Hygiene Emergency Prohibition Notices served on the businesses by the council's hygiene officers on Thursday, 6 February 2014. The court awarded the council £1777.69 towards its costs.
18th February 2014