Diamond Jubilee street parties - no charge for small events
If you're planning to hold a street party or public event in honour of Her Majesty the Queen's Diamond Jubilee on 4 June get your application by Monday, 30 April.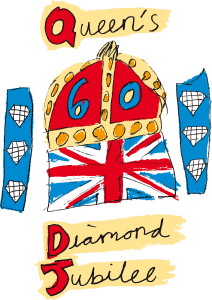 In most cases, Ealing council say they will waive the fee for street party applications, depending on the type and size of the party, but most small events will not incur a cost. There will also be no charge by the highways department, which oversees the traffic management arrangements for parties taking place across the borough.
Where larger parties or public events are being planned, with live music or alcohol being sold, additional applications for an entertainments licence will be required.
Councillor Julian Bell, leader of the council, said: "So many people across the borough enjoyed the street parties, lunches and events last year to celebrate the royal wedding that we are expecting quite a few to hold events again this year. The long weekend is a great opportunity for neighbours, friends and families to come together and enjoy being part of the community, while helping Her Majesty celebrate 60 years as Queen."
For advice on holding a street party or to get an application, contact the events team on 020 8825 6064 or email events@ealing.gov.uk.
For more information, or ideas for your celebrations, visit www.streetparty.org.uk
1st February 2012