Big blow to Northfields as owners announce they will shut at the end of the month
The community of Northfields is in shock after the announcement that Darch and Duff - two well established High Street gift shops will be closing at the end of this month.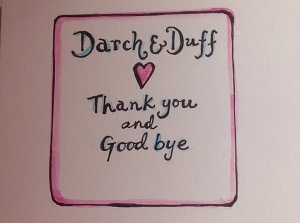 The announcement has been made via the local Northfields Friends Facebook page and reads:
After 18 glorious years of trading on Northfield Avenue, we are closing both our stores. We will trade until the end of the month.
We will miss the wonderful community of Northfields, it holds a special place in our hearts. We would like to thank each and every one of our customers and friends for your loyal custom and support. We will take with us many happy memories, and will miss everyone greatly.
It is time for us to move on to pastures new, persuing our individual creative interests away from the shops.
A heartfelt thank you once again.
Mary Darch and Helen Duff
DARCH & DUFF
Reaction has been swift with many expressing their shock and dismay over the news.
It will come as a big blow to customers of the local high street which has seen a number of independent shops closing over the last few years including The Owl and Pussycat bookshop , The Mill and fishmongers Poisson - which shut at the same time last year.
6th January 2016