Made in Dagenham comes to The Questors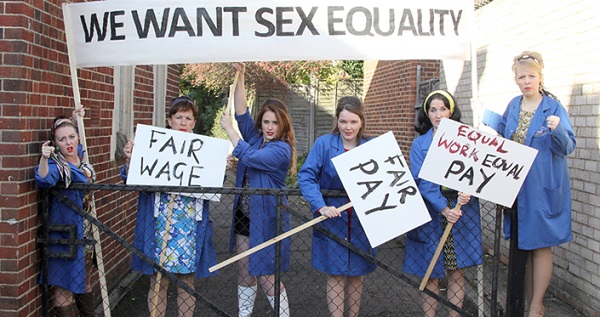 Meet the Essex girls who changed the world
When the women's jobs at the Ford factory in Dagenham, Essex, are regraded to unskilled, but with less pay than the men on the same grade, Rita O'Grady rallies the women to strike for equal pay.

Initially shunned by their bosses, news of the strike eventually reaches the head of Ford USA, who makes the decision to lay-off the men at the factory. Families and friends become pitted against each other and before long the British Government is forced to intervene.
Brought to you by HEOS Musical Theatre, Made in Dagenham is based on the true story of the 1968 sewing machinists' strike that influenced the passing of the Equal Pay Act of 1970.
Made in Dagenham is taking place at Questors Theatre, Ealing, London W5 5BQ on 11-14 April. Each performance is at 7.45pm and there is a Saturday Matinee at 2.30.
Ticket details;
Full price: £17.50
Concessions price: £14.50
(Wednesday evening all tickets): £14.50

Show times:
Wed/Thurs/Fri - 7:45pm
Sat - 2:30pm & 7:45pm
Please note that this production contains some strong language
3rd April 2018