Follows protest last week after death of Claudia Manera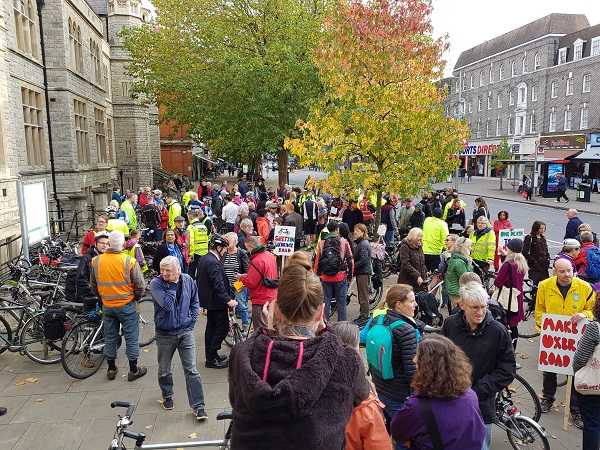 Ealing Council has responded to criticism about road and cycle safety and has announced plans for a strategy meeting next week.
On Saturday (28 October) a protest took place following the death of Claudia Manera who was knocked off her bike in west Ealing. During speeches at Dean Gardens Councillor Julian Bell was heckled by angry cyclists who don't believe the council is doing enough to make the roads safer.
Liberal Democrat Councillor Gary Malcolm who is also a cyclist said that the many hundreds of people who attended the rally, want action. He said: ''The Liberal Democrats would look at each of the junctions and locations where there have been deaths to cyclists and pedestrians to implement changes to reduce these numbers.''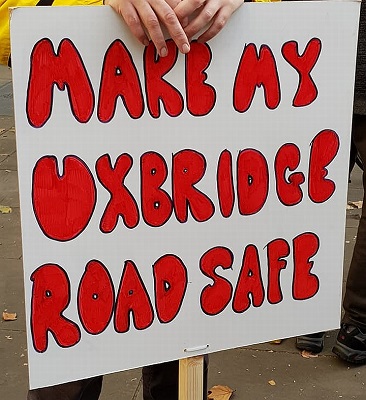 Council leader, Julian Bell and Councillor Bassam Mahfouz, cabinet member for transport, environment and leisure are both cyclists themselves and told the campaigners they fully support improving safety in the borough.
Council leader, Julian Bell, said: "Every death on our roads is a tragic loss to our community so increasing the safety of the borough's roads is a top priority for us.
"Last week, on the day of the launch of our traffic-free path along Ruislip Road East, I rode with London's walking and cycling commissioner, Will Norman to the junction and raised our concerns with him and discussed our bid for Liveable Neighbourhoods funding from TfL.
Councillor Bassam Mahfouz, cabinet member for transport, environment and leisure, said: "I'm deeply saddened by the tragic death of Claudia last week and I send my sincere condolences to her family and friends. It's very upsetting to know a person enjoying riding their bike has passed away.
"I want Ealing's roads to be the safest in London and we are doing all we can to achieve this. As a cyclist, I am very aware of how the road design and layout has a big impact on how safe people feel."
Ealing residents and those who cycle regularly in and through the borough are invited to be part of the next regular cycling strategy and safety meeting.
The meeting chaired by Councillor Mahfouz will be held on Tuesday, 7 November from 6-8pm at Ealing Town Hall.
There are limited spaces available at this workshop to allow for open discussions and engagement. To request your place, email cycling@ealing.gov.uk.
1st November 2017