Man hurt after collision on the Uxbridge Road Wednesday evening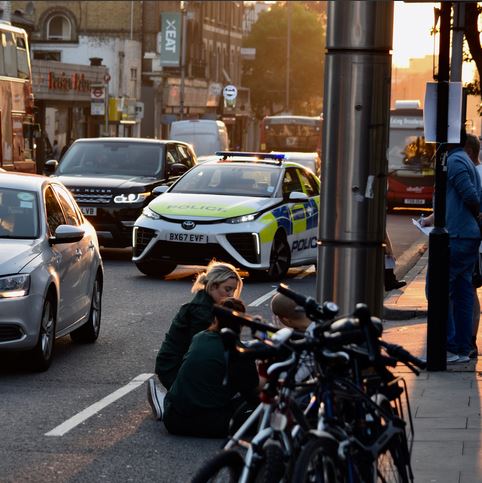 Picture: Liz Jenner
There was traffic chaos on the Uxbridge Road this Wednesday evening (10 October) after another collision in which a cyclist was injured.
It happened on the stretch of the road heading into the town centre in West Ealing and witnesses report seeing blood on the bonnet of a nearby car and say the man appeared to have been quite badly hurt and was being treated by paramedics at the scene.
Uxbridge Road has long been a source of anger for cyclists who last year took part in a mass demonstration following the death of 51 year old Claudia Manera.
The former police officer received serious injuries after a traffic collision involving a lorry, she was airlifted to hospital but died a few days later.
Hundreds of people, supported by the Ealing Cycling Campaign took part in a mass march to ' Make Uxbridge Road safer' and called on Ealing Council and Transport For London for a road safety review.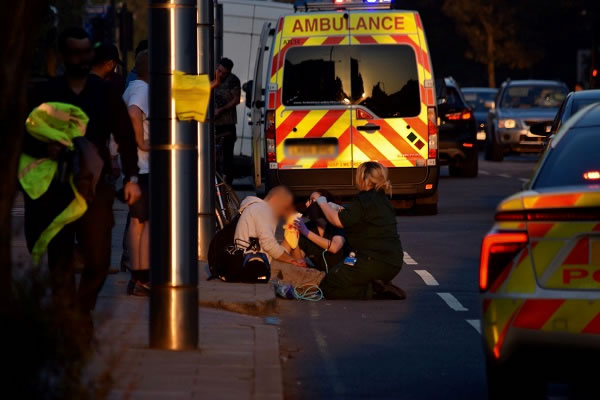 Picture: Liz Jenner
There is currently a survey regarding safety on the Uxbridge Road but notably this focuses on the pedestrian's experience.
Ealing's Council Leader Julian Bell, himself a keen cyclist has called for segregated cycle lanes to give cyclists more protection.

What can be done to improve safety for cyclists on the Uxbridge Road? Discuss on the forum.
October 11 2018