In recognition of the forthcoming tournament
10 Facts about Ealing 'local' Peter Crouch
* He was born in Macclesfield in 1981
* He went to Drayton Manor High School in Ealing
* He has played for teams including Tottenham, QPR, Portsmouth, Aston Villa, Norwich, Southampton, Liverpool and now returned full circle to Tottenham
* He's 6ft 7 - the tallest man ever to have played for the England team
* He will follow in the footsteps of striking luminaries such as Bobby Charlton and Alan Shearer after being handed the coveted No9 jersey by England at the World Cup.
* A mural of a red number 'nine', on a white background adorns the wall of the South Park pavilion in Macclesfield to honour the footballer.
* He is known to enjoy a drink in The Plough in Northfield
* He made the ''robot dance'' famous after scoring against Hungary, but claimed he would only do it again if England were to win the World Cup, saying: "It's not about robotic dancing. It is about scoring goals and winning matches.''
* Crouch led Fabio Capello's World Cup squad off its plane at OR Tambo international airport in Johannesburg as England arrived in South Africa.
* The odds of him winning the coveted Golden Boot award (most goals scored in tournament) are currently 40/1
We wish Peter Crouch and the rest of the England team lots of luck.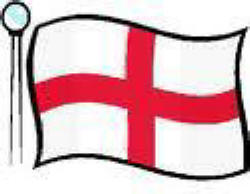 June 10, 2010