Appeal for injured man who tried to board E10 to get in touch
Detectives say a man bleeding heavily from a neck wound tried to get on the E10 bus in Ferrymead Drive, Greenford, on Tuesday, 15 December around 19:15hrs.
The bus driver tried to call an ambulance but the man refused and got off the bus and walked off.

Police attended the scene but there was no trace of the man.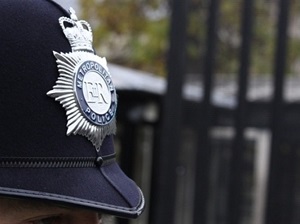 He has been described as possibly Eastern European or Middle Eastern appearance, aged his late 20s/early 30s, around 6ft tall with dark short cropped hair and a dark goatee.

He was well built and wearing a blue Adidas zip-up tracksuit top, dark trousers like jeans or similar. He was soaked through so had been outside during the rain that night.

Police are concerned for this man's wellbeing and would like to hear from him or anyone that may know who he is or what happened.

December 16th 2015