Raising council over twenty thousand pounds
Nearly £45,000 has been raised for the council coffers in just six months from one of Ealing's Controlled Parking Zones (CPZs).
The CPZ - RR - was introduced in the Little Ealing area on May 5th. The new zone covers the area from Little Ealing Lane to Darwin Road, including Chandos Ave, Junction Road.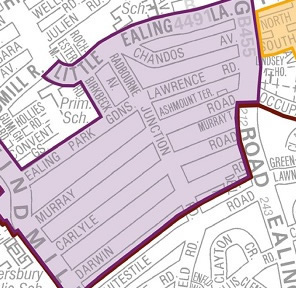 According to information received from a FOI request to the council, from 05/05/2015 to 31/10/2015 there were 548 Penalty Charge Notices issued which raked in £20,515.00.
In 2014 there were just 168 fines issued in the same area over the same period.
299 residents permits were bought during this time - raising another £17,020.18 and £5878.80 was the amount of income made during the six months from people buying visitor vouchers.
According to new figures from the RAC (pdf) money raised by Ealing council from parking has risen by over 40% in Ealing over the last five years.
The RAC Foundation say local authorities in London are making big profits from such charges and urge councils to reveal exactly where the surplus is going.
We have asked for comment from Ealing Council.
December 8th 2015