Volunteers responded to a call to provide food and drinks for those in need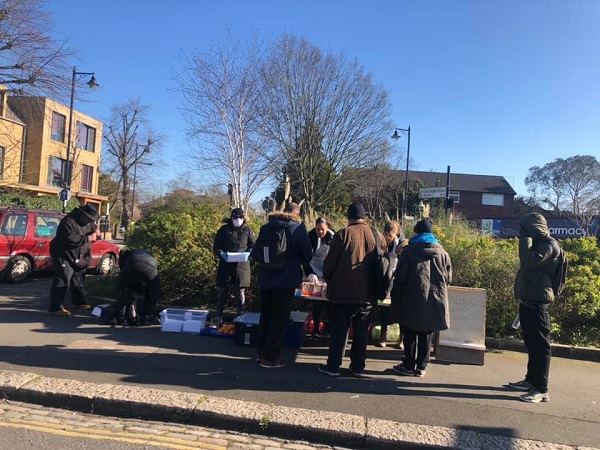 ( pics courtesy Viv Ellis)
During the current crisis there have been many examples of good works and here at Ealing Today we'd like to show as many as we can.
Ealing Soup Kitchen has been at the forefront for many years and following a shout out on Sunday 22nd March volunteers turned out and helped with outreach work for the homeless - particularly vulnerable at this time.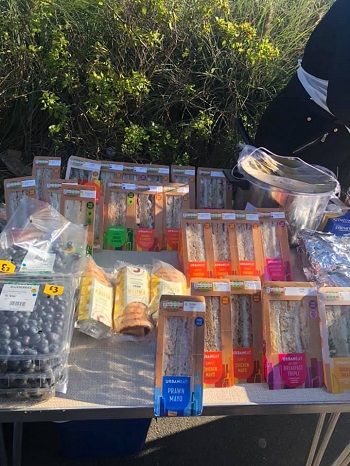 They gathered at St Johns Church on Mattock Lane and provided an impromtu take away service for those in need.
You can donate to Ealing Soup Kitchen here.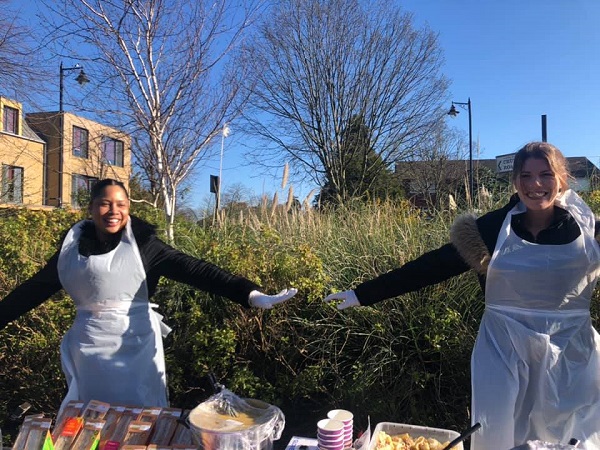 March 25, 2020