Register in advance if you believe you may have coronavirus
A centre run by the army in the Gurnell Leisure Centre car park is offering Covid-19 tests this Wednesday 27 and Thursday 28 May.
Tests are now available not just for essential workers but also anyone who believes they may have the disease or lives with someone who has symptoms.
You need to have the test within the first five days of developing symptoms. You will need to apply for a test via the NHS Ask for a coronavirus test online.
The tests are not suitable for children under the age of 5 years old.
Appointments must be made via the government website.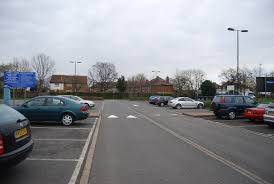 If you are an essential worker, including NHS or social care staff applying for tests for residents or staff of your care home, or have a verification code from your employer go to GOV.UK to apply for a coronavirus test.
Appointment times will be available when choosing a time slot using the booking portal.
Those eligible to be tested do not have to wait until the mobile unit visits this borough, testing centres are available across London. If you meet he eligibility criteria you can apply for a test in another area of London. A regional drive through testing centre at Heathrow Airport has been announced that will provide tests from 8am-8pm, seven days a week. It will be located in a carpark near Hatton Cross tube station and will have the capacity to test more than 1,000 people a day.
Social distancing rules must be followed at test centres. If driving, the person, or someone they live with, must have a car to get to the test centre. The person remains in the car and provides a swab.
A limited number of home test kits are also available for people unable to visit a testing centre.
Ealing Council leader Julian Bell said: "The council is proud to support the Army and partners in our NHS to help them carry out this vital testing in Ealing.
"If you are over 5 and have symptoms, or are one of the key workers listed on the government website and are showing symptoms of COVID-19 then please go and fill in the self-referral form, book your appointment and get tested."
May 27, 2020