A view on Costa Coffee's effect from Ray Upcraft of Russell Collins
Costa Coffee has opened its doors in the heart of South Ealing in the old site of Barclays Bank, just to the South of the Piccadilly Line Station.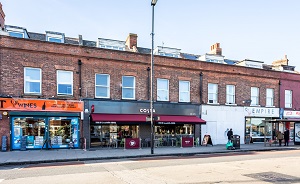 Whilst many may will think that a Bank is of more use, the general feeling seems to be that it will definitely give South Ealing a lift. In fact lots of people new to the area have already commented, not realising that it's brand new along the lines of ''always a good sign having a Costa on your doorstep''.
Northfields has definitely improved over the years whereas South Ealing has taken something of a back seat, but this could be about to change and hopefully Costa is just the beginning.
No doubt there is a hint of sadness as the smaller coffee shops may well suffer but it is very much survival of the fittest in their business as it is in most. Apart from taking money away from the local shopkeepers there cannot be too many negatives about having a new Costa coffee on your doorstep.
If other smart looking stores were to follow then the trend of Shepherd's Bush/Chiswick/Clapham coming to South Ealing will continue.
Ray Upcraft
Russell Collins
Do you agree? Discuss on the forum.
9th December 2015