Collision just after midday today
A police car responding to an emergency call has overturned after a collision with a second, non police vehicle.
The incident happened just after midday today on Uxbridge Road, UB1 - near Ealing Hospital.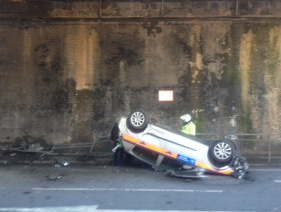 At this early stage there are no reports of injuries.
There are road diversions currently in place.

9th January 2012