Journalism bursary set up in memory of Claire Prosser
The husband and daughter of a Northfields' journalist who made a difference to the lives of many, have set up a bursary in her name.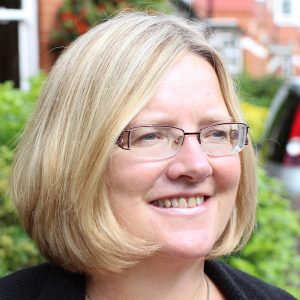 Claire Prosser worked for the BBC for many years, but left in 2013 to continue as a consultant and to champion the Tom Clabburn fund - the charity set up in memory of her son, who died in 2007 at the age of 14 from an undiagnosed heart condition.
Both Claire and husband Paul Clabburn, raised tens of thousands of pounds for the heart charity CRY through coffee mornings, book sales and charity events which have enabled more than 1,100 free heart screenings to take place.
Sadly Claire, 54, who was described as 'one of a kind', died in December 2014 following heart surgery.
As the first director of the BBC's Journalism Training Scheme (JTS) she helped bring diverse talent into BBC News and her contribution was recognised in 2015 when she received, posthumously, the European Diversity Awards' Lifetime Achievement accolade.
The Claire Prosser bursary award, has been setup by Paul, and daughter, Ellen and the Journalism Diversity Fund, and will be administrated by the National Council for the Training of Journalists (NCTJ).
Paul said: ''We are delighted to be able to work with the NCTJ and support a bursary in Claire's name. Claire was able to put into action her belief in equality of opportunity via her leadership of the BBC's Journalism Trainee Scheme. She believed strongly that journalism, a profession she loved and spent her life in, should be open to anyone from any background. It is that spirit we are seeking to keep alive. This bursary is part of her legacy.''
NCTJ chief executive, Joanne Butcher said: ''The NCTJ and Journalism Diversity Fund are proud to support and administer the Claire Prosser bursary award. Claire made a real difference to the careers of so many young people and we hope to continue her legacy with this award. ''
The Claire Prosser bursary award is a £5,000 contribution to a successful Journalism Diversity Fund applicant's bursary and will also include a work experience opportunity with the BBC, where Claire served for 28 years. To be eligible for the award applicants must have secured a place on an NCTJ-accredited course and aspire to be a broadcast or digital journalist in their career.
17 August 2016