Children's ward closure approved by Clinical Commissioning Group
An information campaign has been launched by NHS North West London after they approved the closure of Ealing Hospital's children's ward.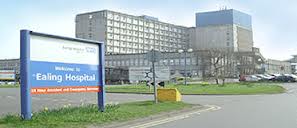 Despite opposition the children's overnight or 'inpatient' ward at Ealing Hospital will be closing at the end of June and from that date, ambulances will also stop taking children to A&E at Ealing Hospital.
Speaking on behalf of Ealing Clinical Commissioning Group, Dr Mohini Parmar said: "The changes have been approved by Ealing's Clinical Commissioning Group's Governing Body this week and are necessary to provide high quality seven-day children's services across five hospitals in North West London. They will allow more specialist senior doctors to be available throughout the day and night to treat children. This will also improve the quality of clinical care and patient experience and get children back to health more quickly."
NHS North West London stress that in a life-threatening emergency call 999 and if it's not a life-threatening situation, you can go to Ealing Hospital's urgent care centre, visit/call your GP or call NHS 111.
The urgent care centre (UCC) at Ealing Hospital will be open 24 hours a day, seven days a week, treating children and adults with minor illnesses and injuries that are urgent but not life-threatening, for example:
sprains and strains
minor burns to small areas
minor cuts including those needing stitches
common infections such as chest, ear or throat
minor broken bones such as toes, ankles, wrists, fingers or collarbone.
If a child needs more specialist care than the urgent care centre can provide, they will be transferred to another hospital with an accompanying adult.
NHS North West London say all five children's A&E departments in the area : West Middlesex, Hillingdon, Northwick Park, Chelsea and Westminster and St Mary's hospitals have seen significant investment, refurbishment and expansion.
Thee changes have also seen the introduction of paediatric assessment units (PAUs) on four sites. They claim the PAUs will provide care in a more appropriate setting than A&E, for those that need assessment and treatment but don't require an admission into hospital.
More information about the care provided at Ealing Hospital's UCC can be found at www.healthiernorthwestlondon.nhs.uk
26th May 2016