Emergency services in attendance road closed
Reports are coming in (10.30pm) of a possible chemical incident on the Uxbridge Road in West Ealing.
Emergency services are in attendance and Ealing Council say a section of the Uxbridge Rd, from Northfield Ave has been closed. Buses have been diverted.
London Fire Brigade say: '' Crews have been called to investigate reports of a smell of chemicals coming from a block of flats on Uxbridge Rd.
''As a precaution 25 people have been evacuated from affected flats & a further 50 from a gym below while we investigate.''
Further details as we get them...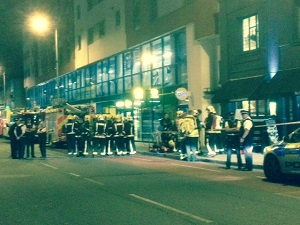 Images from Viv Ellis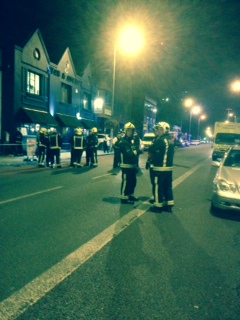 28th August 2014