Prolific author is awarded green plaque
Ealing Civic Society has paid homage to thriller writer, James Hadley Chase, with a green plaque at his first home in W5.
Born in 1906 under the name René Lodge Brabazon Raymond, he went by a number of pseudonyms - R. Raymond, James Hadley Chase, James L. Docherty, Ambrose Grant and Raymond Marshall and wrote a total of 90 books - 50 of which became films.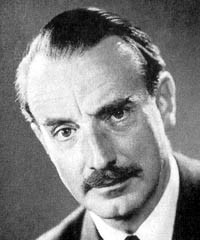 He left home at the age of 18 and had a number of jobs including encyclopedia salesman, working in a bookshop, and executive for a book wholesaler before turning to his own writing career.
In 1932, Chase married Sylvia Ray, and they had one son. During World War II he served in the Royal Air Force, achieving the rank of Squadron Leader. He died peacefully in Geneva on 6 February 1985.
The unveiling of the green plaque was one of the first public engagement's for Ealing's new MP, Dr Rupa Huq.
It was sponsored by Ealing Civic Society and is located at 4 Woodfield Avenue, W5.
The New Mayor, Councillor Harbhajan Kaur Dheer, novelist Ann Evan and current home owner Simon Cole were also present.
19th May 2015