Following fire damage and closure last year the restaurant is being put up for auction
It's been serving Ealing for over 35 years but Charlotte's Place is no more.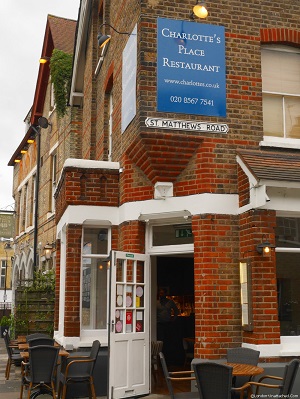 The Ealing Common restaurant has been closed since a freak gas explosion and accident at Easter time 2018 in which the acting head chef was badly injured.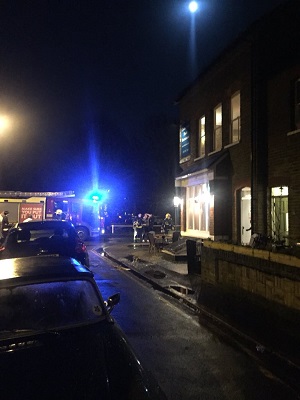 Now, owner Alex Wrethman, who also owns Charlotte's W5 and Charlotte's Bistro in W4, has revealed that Charlotte's Place on St Matthews Road will not reopen and the building is being put up for auction.
In an email just sent out to customers he writes:
Over a year has passed and, as I am sure you can imagine, we've had a huge amount to deal with since the tragic accident at Charlotte's Place last Easter. Thank you so much for the many kind messages we have received, and for your continued support at both Charlotte's Bistro and W5. I know many of you have been keen to hear what the future holds and I am writing to you today to finally share the news. So, forgive the emotional nature of this email, but here it goes...

Whilst we have at last managed to settle our insurance claim somewhat successfully, the restaurant would need huge additional investment on top of this to get it back up and running. Believe me we have explored every avenue available and, despite my determination from a sentimental perspective, it is just not feasible to reopen. In conclusion, and with great sadness, we are today formally announcing the permanent closure of Charlotte's Place. I know that the restaurant holds a special place in many hearts and you will be extremely sad to see it go. For me, it has been an almost unthinkable scenario as I have so much history there and such a strong personal attachment to the place; from the three years I spent in the kitchen with Charlotte herself as a teenager, to the day Charlotte and John first handed me the keys to the restaurant over fifteen years ago, to the day we finally won the AA Rosettes, to a few staff and friends parties when we near wrecked the basement (!), to all the wonderful memories shared with you all, and the many fantastic staff I had the pleasure of working with there over the years.

I could go on forever but I believe that's probably enough for now. I am sure that many of you will also have memories or thoughts to share. I would be immensely grateful if you would post them on the Charlotte's Place Facebook page so that our friends all over the world can enjoy them. Thank you all so much :)

Since we have to move on, I suppose we better get on with it... to that end, the building has been put up for auction which will take place later this month. I mention the sale as I have a feeling there might just be someone on our mailing list who would love to own the old Charlotte's Place. If that's you, you are welcome to contact Giles Owens at Strettons directly for more details - just mention that you're a friend of Charlotte's and have received the newsletter or just click his email address shown here and the subject is written in for you.... giles.owens@strettons.co.uk

The whole building has A3 use and a premises license so would suit someone wanting to open a restaurant or similar. It would also suit conversion to two flats, or a lovely family home – we have done some preliminary work on this which I am sure Giles will be happy to discuss with serious potential buyers.''
Alex Wrethman
8 May 2019