Colourful images of the Hindu celebration from photographer Liz Jenner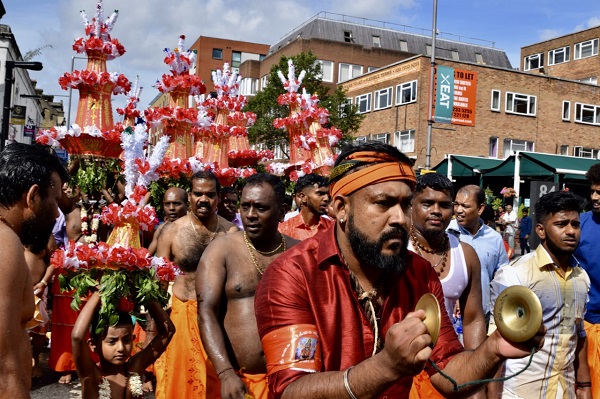 Thousands of people have once again attended the popular annual Chariot Festival bringing music, colour and celebration to West Ealing.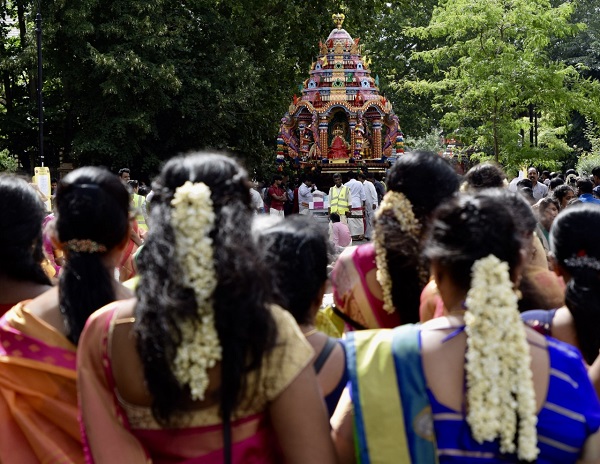 The event is hosted every year from the Shri Kanagathurkkai Amman (Hindu) Temple and is thought to attract between 5 -10,000 people from all over London.
A chariot carrying their goddess is paraded around a circular route from Chapel Road down the Uxbridge Road, right again into Culmington Road and into Mattock Lane.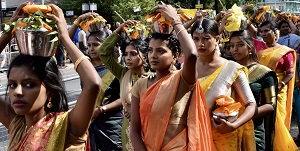 Following the chariot, men roll on the floor holding onto coconuts, which play an important part in Hindu rituals.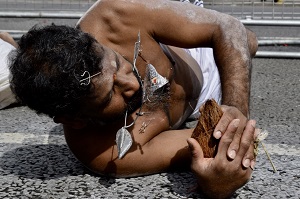 Other men have hooks attached to their backs which represent the burden of the sins of the world that the gods have to carry.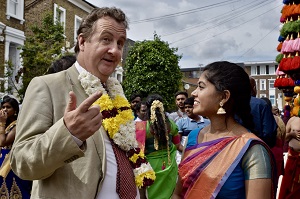 The parade ended with a festival and food in Dean Garden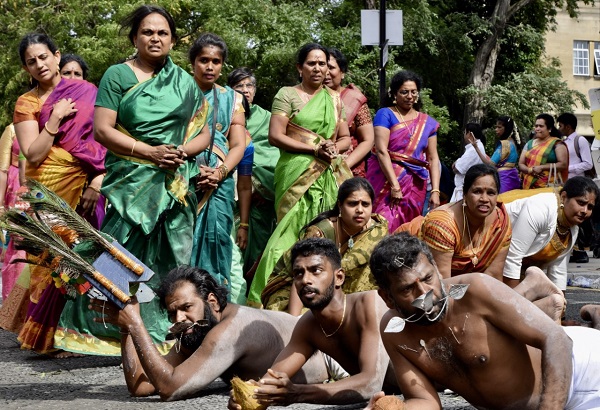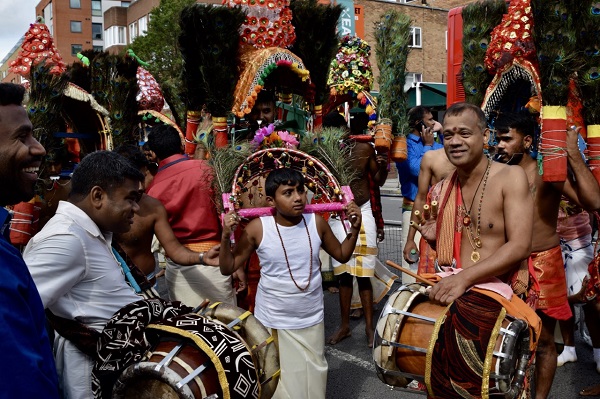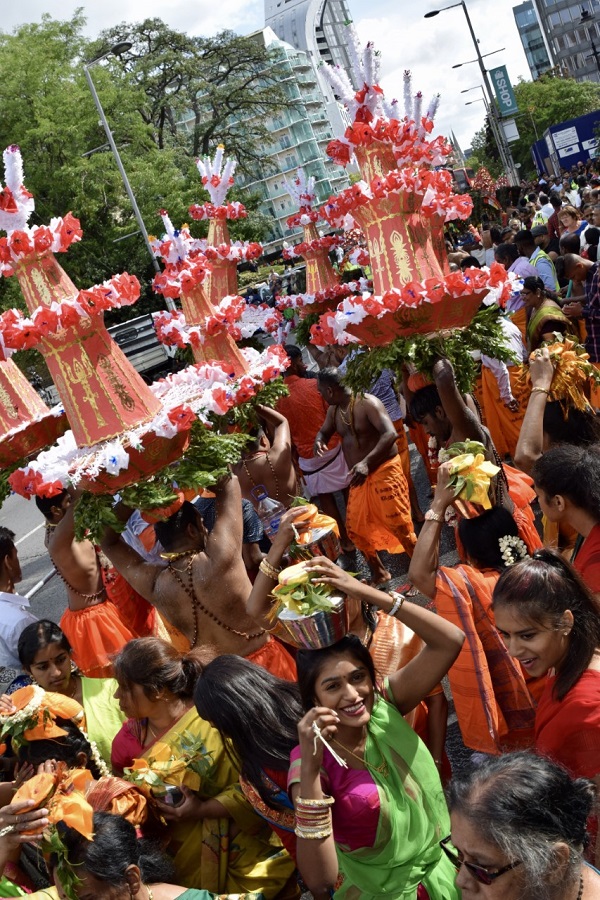 12th August 2019