16,000 residents will have a say about guiding the future development in the town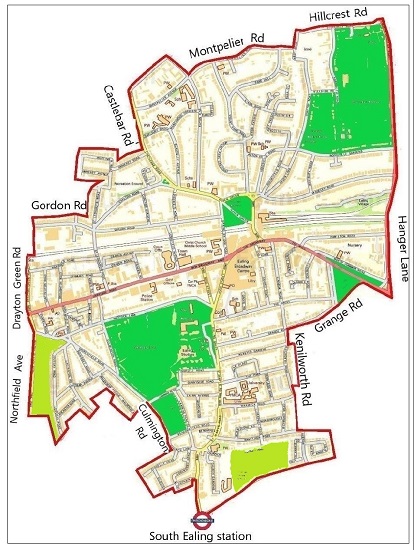 (CENF referendum area)
Ealing is set to break new ground with a trailblazing referendum on a new neighbourhood plan for the town centre.
The public will be able to vote on the 12 October on the community-led plan for the first time in London and only the second in the whole country.
The plan has been prepared by the Central Ealing Neighbourhood Forum, a joint body equally representing residents and businesses, and has been cleared by the Council to go to a referendum.
The Central Ealing Neighbourhood Plan (CENP) will influence how Ealing's town centre develops in the years to 2026. It will guide how planned changes can respond to the challenge and opportunity brought by a rapidly increasing population and improved transport access, while preserving Ealing's distinctive and historic character.
More than 16,000 residents and 800 businesses in central Ealing who will be affected by the new Central Ealing Neighbourhood Plan will have a vote.
They will have the chance to hear more about the plan and the local referendum at a public meeting on Monday, 25 September at 8 pm in Ealing Town Hall.
They can quiz the authors of the plan and give their views on whether it should come into force. All are welcome.
The plan draws on Ealing's cultural history and aims to enhance the quality of existing townscape, protect green spaces, improve access to public transport, reduce congestion and encourage a variety of uses in the town centre. It aim is to make the area a distinctive and welcoming place, attracting people from a wide area to visit, work, study, shop and stay.
20th September 2017