Catherine Gunnewicht has now finished her radiotherapy treatment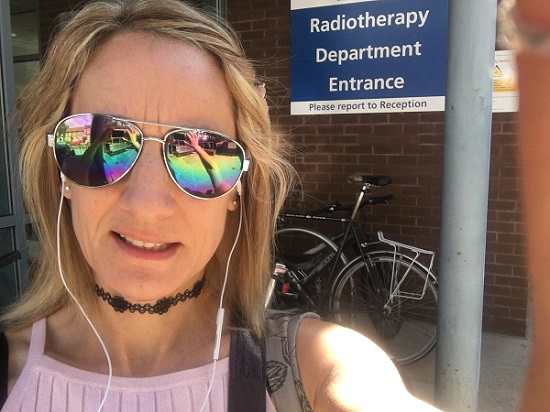 Following on from my breast cancer write up in July, where I was about to start my 4 weeks of radiotherapy, I've now come out the other end and wanted to share those experiences.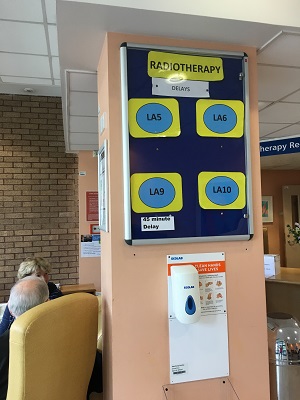 The first couple of weeks were easy but tedious. Five days/week I had to travel to the hospital, wait often up to 2 hours for my slot and then travel home. The treatment itself lasts a couple of minutes but the radiographers have to make sure you are in exactly the correct position so that takes about 10-15 mins.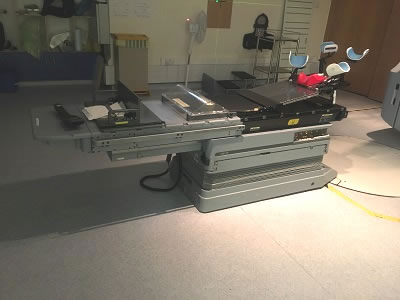 So the first couple of weeks apart from the tedium were pretty straightforward, although the very first session I sobbed throughout. As I was lying with my arms stretched above my head I was unable to move to wipe the tears that were soaking my hair while the machine spewed radioactive stuff into my body. I'm not sure why I felt like this, maybe the enormity of having cancer and the loss of control over my life suddenly hit me.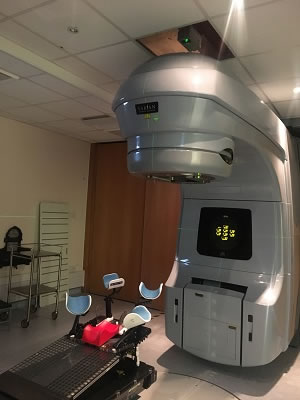 I didn't suffer any side effects initially and thought I was lucky. But after a couple of weeks of treatment, the fatigue set in and I had (and still have) days where I just needed to sleep 13 hours. I also had very low days where I felt I was losing control over my life and even considered self harm. I can't explain why. It was just a feeling I couldn't control.
Then the burns set in, my nipple and armpit felt like they were in the fiercest pit of hell. There was nothing to ease the pain. My armpit got an extra week of radiation and a few days after the end of treatment, the skin in my armpit started to breakdown leaving raw angry patches which made it difficult to do anything which involved moving my right arm.
The radiology department gave me dressings which did ease the pain and told me I could come back anytime to collect more dressings. The radiographers were all lovely and tried hard to make a very clinical, dehumanising experience a little bit more bearable. It was also an amazing experience to meet fellow cancer patients in the waiting room. The sense of camaraderie was immense and listening to other people's journeys was a truly humbling experience.
What also helped me through the treatment was having a friend or family member come with me and wait with me. What a sense of relief you get when you walk back into the waiting room to go home and there is a friendly face waiting for you. I usually felt a bit dazed and spaced out when I came out of treatment.

I am 2 weeks post treatment now and the burns are still painful. The fatigue still lingers and I know I still have a few weeks/months ahead to repair physically and emotionally from the past few months. I am slowly preparing myself to get back to my normal routine although nothing will ever be completely normal again.
But I'm now cancer free and apart from hormone therapy for 5 years and yearly mammograms, I hope, with time, I can close this painful chapter of my life. I've learnt a lot about my coping mechanisms and my limits and that I can overcome challenges. I have also realised that I have many wonderful people around me who supported me every step of the way.

I now need to see if I still remember how to run...I have a half marathon to run!
For help and support please visit the Mulberry Centre at the West Middlesex Hospital or Maggies at Charing Cross
I can also recommend Breast Cancer Care for advice and lots of tips.
Catherine Gunnewicht
August 31, 2017