Developers want to demolish low rise, used as polling station, and create 9 homes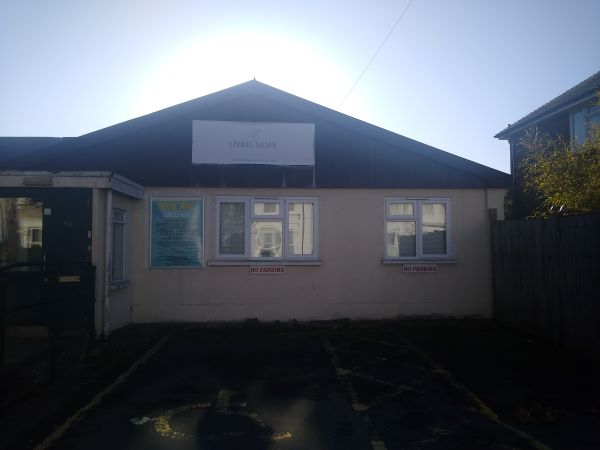 Former Living Hope Church as it is now
A planning application to change ''Living Hope" a former evangelical church hall on Carlyle Road - which has been used for many years as a local polling station - into flats, is to go before the council, with a separate application to be made for a new nursery.
Savills, representing Luxgrove Homes, a UK based development company, want permission ( application A) to demolish 51 Carlyle and 29A Junction Road and build a part 3, 2 storey block for 9 flats with storage and cycle parking.
The residential mix of the scheme will be 2 x 1 bedroom 1 person (studio), 4 x 1 bedroom 2 person, 3 x 2 bedroom 3 person. The developers say no car parking has been proposed on site and accept that a a car-free restriction will be required. However, they seek 1 parking permit for the largest flat which may be occupied by a small family.
The company says, ''The scheme has been designed to ensure that the impacts of the development on neighbouring properties in terms of amenity will be acceptable. The proposed windows and terraces to the side and the rear have been very carefully and appropriately located to ensure that any direct looking to the residential properties on Carlyle and Junction Road and the new nursery will be mitigated. At first floor and second floor level, where terraces are proposed, screening will be proposed and mitigate any concerns relating to privacy."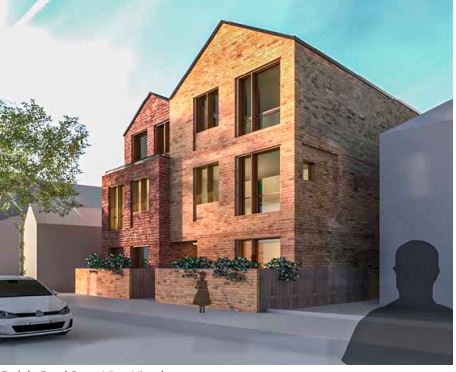 Proposed new block - view from Carlyle Road


In a separate application (B) which they intend to submit for 29A Junction Road, W5 4XP, they propose the "Erection of a 3 storey nursery and associated cycle parking, landscaping, refuse storage and associated works. Established children's nursery provider, Fennies, have signed up to provide the new nursery.

Due to the coronavirus pandemic, Luxgrove say both the existing church occupier and previous nursery provider have moved and the buildings are currently empty. It's thought the church is hoping to relocate elsewhere.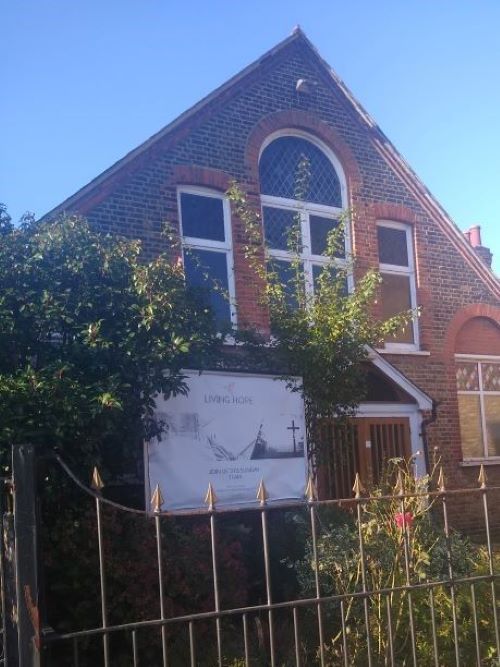 Yellow planning notices have been put up on lampposts in the local area and comments are invited over the proposals.
The application reference is 203935FUL consultation opened 19 October and the deadline for comments is 30 November.
View the planning application and paperwork here.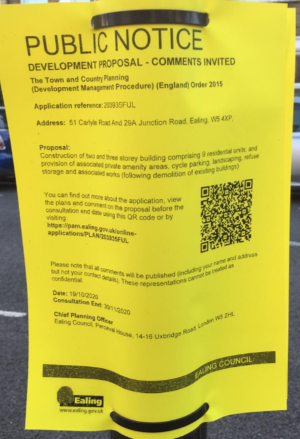 November 5 2020