New movie sees the return of director John Landis
Related Links
Burke and Hare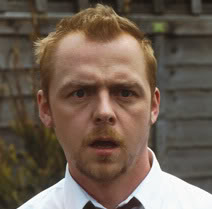 Dr Who and Shaun of The Dead star Simon Pegg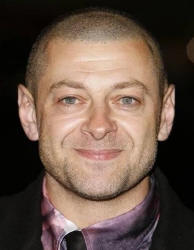 Andy Serkis takes on the role of William Hare
Participate
Sign up for our free newsletter
Comment on this story on the
The social networking site twitter has been buzzing this week after actor Simon Pegg revealed rehersals had started at Ealing Studios for the new black comedy Burke and Hare.
The film is based on the true story of serial killers William Burke and William Hare, who sold the corpses of their victims for dissection.
The movie marks the return of director John Landis, best known for classics like The Blues Brothers, An American Werewolf in London and Trading Places. Landis was also the genius behind Michael Jackson's Thriller video. He has returned to filmmaking after ten years.
Andy Serkis - recently shortlisted for a best actor Bafta nomination for his portrayal of singer Ian Dury in Sex & Drugs & Rock & Roll - will play William Hare, and Simon Pegg is cast as William Burke.
Dr Who star David Tennant was originally down for the role but Pegg announced to his twitter followers that Serkis would be joining the team: He tweeted:
"David Tennant had to drop out of 'B&H' but by sheer glorious serendipity a legend of Middle Earth and Skull Island has come aboard. Welcome AS."
Other cast members reportedly include Isla Fisher, Tom Wilkinson, John Cleese and Bill Bailey.
The production which is currently in rehersal will start filming next week around Edinburgh and London.
It's scheduled for release early next year.
January 26th, 2010