Commemorating the 150th anniversary of London Underground
A set of stamps has gone on sale to commemorate the 150th anniversary of the London tube and our very own Boston Manor station is one of them.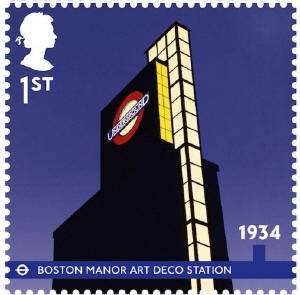 This rather nice art deco image captures the station - originally called Boston Road - which was rebuilt between 1932-1934.
The stamps went on sale yesterday – exactly 150 years after the opening in 1863 of the first part of what was to become London's Underground, the steam-driven Metropolitan Railway running between Paddington Station and Farringdon Street via Kings Cross.
Other images included in the set are of the Metropolitan line opening, underground tunnelling work, a rather gentile 'classic' commute from the suburbs (not quite like today's commute), classic rolling stock, and, bringing us right up to date, is the futuristic jubilee line station at Canary wharf.
The London Underground stamp collection will be accompanied by four stamps in a miniature sheet, which celebrates the rich design heritage of the London Underground, reproducing classic posters from history.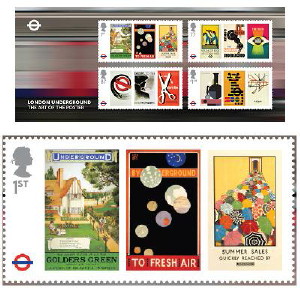 Andrew Hammond, Royal Mail Stamps spokesperson, said: "After a year where images of London were beamed around the world, showing this great city in all its glory and splendour, it's quite fitting that we should begin 2013 celebrating one of London's hidden treasures.
''The breadth and scale of the London Underground is a wonder to behold. These beautifully designed stamps pay tribute to one of London's greatest and most iconic assets, one that has served it so well for over 150 years, and will continue to do so for many more years to come.''
The Mayor of London, Boris Johnson, said: "London Underground was the first transport system of its kind, embodying the engineering ingenuity of our Victorian forefathers and providing a template for similar schemes around the world. These wonderful memorial stamps marking 150 years of service are a fitting celebration of London Underground's rich heritage and its iconic place in our city's life."
10th January 2013