New online historical website ' Layers of London' is looking for local help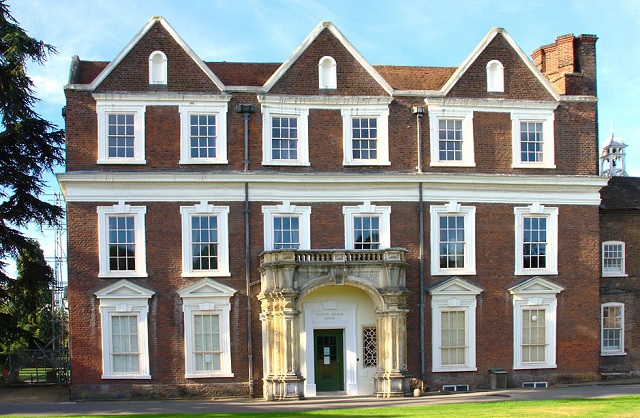 Volunteers are being sought to help research the history of Boston Manor House.
Layers of London is a map-based history website developed by the Institute of Historical Research. Users can access free historic maps of London and contribute stories, memories and histories to create a social history resource about their area. Their partners include: the British Library, The London Metropolitan Archives, Historic England, The National Archives, MOLA (Museum of London Archaeology) and a wide range of national and local archives, institutions, community groups and individuals.

The plan is to recruit a team of remote research volunteers to add to the map for Boston Manor House and the surrounding area. You can find out more about Layers of London here - https://www.layersoflondon.org/
Completed application forms can be sent to kate.kulka@hounslow.gov.uk or by post to Kate Kulka, c/o Hogarth's House, Hogarth Lane, Great West Rd, London W4 2QN by Wednesday 17th March. Shortlisted candidates will be invited to an informal interview about the role.
Description of the Research Volunteer Role:
What you can expect to do in the role:
Undertake research about Boston Manor House and the surrounding area
Upload evidence (photographs, documents, memories etc) to the Layers of London maps and website
Attend training from the Layers of London team about how to use the website
Continue to add information to the Boston Manor House map over the coming weeks/months/years
We're looking for people:
Who enjoy using archives and libraries
Have an interest in local history
Who have good written communication skills
Who have a willingness to learn new skills
Who can work remotely and independently
What you'll get:
Training in how to use Layers of London from the team at Senate House Library
An opportunity to share knowledge and information with a range of audiences and contribute to Boston Manor House's redevelopment
A chance to develop understanding of Boston Manor House's history
An understanding of how to work with a new resource and use it to support other local historians
Commitment:
After initial training (8th April 2020), we are looking for volunteers who are happy to commit to upload at least one piece of information a month, though we'd be open to considering shorter or less frequent commitments. This role will mainly be carried out remotely from home, though may require occasional research visits to Boston Manor House and local archives.
Training:
A half-day training and induction will cover all necessary information relating to the role. On-going training, support and supervision will be available from staff and fellow volunteers throughout your volunteering experience. Applicants must be willing to sign Boston Manor House's Volunteer Agreement and complete all training required for the role.
February 25, 2020