Channel 5 ask for opinion from an unlikely Ealing source
The media frenzy is reaching a peak over the movie launch today of Ealing author E.L James' seminal work ' Fifty Shades of Grey'.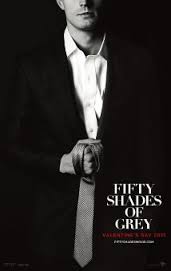 But perhaps some television companies are getting just a little too excited.
Channel Five has been looking for opinions about the 'erotic trilogy' from an Ealing book group, and you might think they may find any number to choose from.
Instead they have asked a group somewhat more concerned about environmental change.
The people at Ealing Transition are rather bemused:
Meanwhile, London Fire Brigade (LFB) said it was "concerned" today's release could lead to a "spike" in people being stuck or trapped in handcuffs or rings.
LFB said people should use "common sense" but always call 999 in a genuine emergency.
13th February 2015