Full line-up announced for this year's summer music bonanza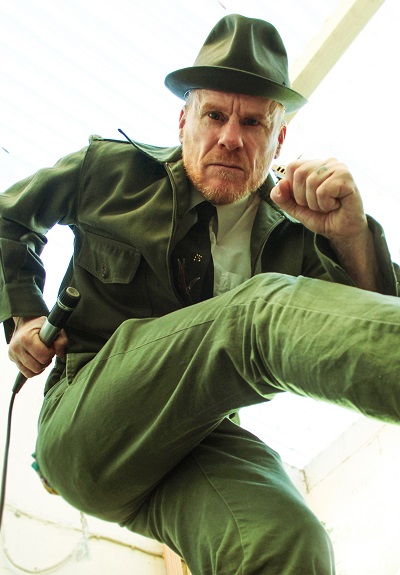 Ealing Blues Festival has announced its full line up for this year's summer edition, featuring the cult beatbox bluesman Son of Dave as one of its headline acts alongside the award-winning Kyla Brox.
The Canadian-born Son of Dave has built a reputation through his prolific, eclectic musical style. Often reflective and melancholic, featuring Southern-inspired harmonicas, his songs are roaringly upbeat and tongue-in-cheek. Previously part of the Grammy-nominated rock band Crash Test Dummies, Son of Dave has released seven albums over his prodigious 20 year career, including collaborations with production legend Steve Albini (Nirvana, Pixies, The Breeders). Alongside fellow headliner Nick Lowe, the festival's main stage will truly showcase guitar music in rude health.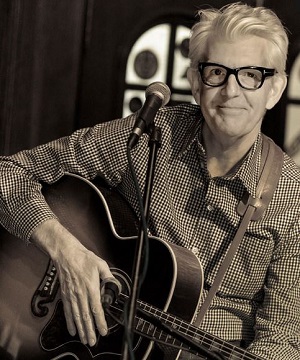 Meanwhile, Kyla Brox will be showing off her smooth, soaring vocals backed by the rolling rhythms of her seasoned band, which features long-time collaborator Danny Blomeley. The daughter of blues royalty Victor Brox, she was the winner of the 2018 UKBlues Challenge and represented the UK in January's 2019 International Blues Challenge in Tennessee. In April, Kyla and her band went on to beat artists from 22 countries to win the European Blues Challenge, coolly illustrating her unmissable talent.
Also on the bill are South London's Bad Influence, led by the guitar shredding Richard Hayes and captivating frontwoman Val Cowell. The pair have been playing together for 30 years and have supported rock gods Status Quo on tour. Festival regulars Robert Hokum Revue will be returning to Walpole Park along with rock and roll revellers Geoff Garbow Band and The Paul Cook Blues Band, the latter featuring the extraordinary emotive vocals of Emma Wilson.
With its complete line-up, Ealing Blues Festival continues to be true to the borough's iconic musical heritage, where the careers of The Rolling Stones, The Who and CREAM members Ginger Baker and Eric Clapton were born. Now ready to rock Walpole Park, Ealing Blues Festival will surely be one of the sun-soaked highlights of the summer for R&B and soul fans across the UK.
Ealing Blues Festival details
Saturday 20 – Sunday 21 July
12:00 pm –10:30pm
Walpole Park, Ealing, W5 5HS
Tickets available via this link: www.ticketline.co.uk/ealing-blues-festival#bio
Advance tickets £5 for the day + booking fees; £10 for the weekend; tickets on the day are £7 before 3pm and £10 thereafter, or £12 for the weekend; children aged 12 and under go free.
Full line-up:
Nick Lowe
Son of Dave
Kyla Brox
Who's Next
The Cosimo Matassa Project
Bad Influence
Big Mamma's Door
Paul Cook Blues Band ft. Emma Wilson
MACK feat Tommy Hare
Winnie and The Rockettes
Robert Hokum Revue
Near Death Experience
Geoff Garbow Band
Nicole Skeltys & The Disenchanted
Neil Stout's Old
Tommy Allen's Trafficker
Crossfire Blues Band
Marky Dawson
The Frisco's
Stiff Joints Duo
Johnny G
Lewis Cohen
Tim Staffell & Paul Stewart Band
The Eel Pie All-Stars
Great West Groove
Andy Twyman
29th May 2019