Help West Ealing woman become business of the year
A West Ealing woman with a highly creative flair has been named as one of the UK's top 100 Businesses in a new competition.
Ealing born Soula Zavacopoulos, set up her design business from her living room after she was made redundant. She used £2000 of her own savings and went about printing her innovative and eye catching greeting card designs.
Those designs can be seen on cards, giftware, tableware, home products, stationary, and are to be be found in many major stores as well as online.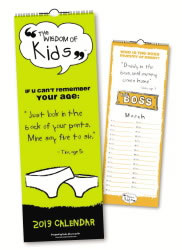 The London Studio was judged as one of the most dynamic, original and innovative small businesses in the UK, by a judging panel that included Theo Paphitis from Dragons' Den.
Soula says:"The Smarta 100 judging panel is made up of some of the most successful entrepreneurs in business today, so it feels amazing to have them recognise my design studio . It's now down to the public to choose which of the winning business is their favourite. The business with the most votes will win £10,000 and be crowned 'Business of the Year 2012'.
"Winning awards has certainly helped us gain customers. A good example is when we won Theo Paphitis' business award, Small Business Sunday, via Twitter. Theo liked our great products and originality, so he selected us as one of the 6 companies that he would re-tweet to his 235,000 followers.

"Traffic to www.theLondonStudio.com reached record highs in the hours following Theo's tweet, it was absolutely amazing. Stores such as Harrods, Selfridges, Fenwick, Bentalls and lots of fantastic independent shops nationwide had already stocked our products, but following the tweet from Theo we saw a very sharp rise in demand. It's been great for business."
To vote for Soula in the Smarta 100 Awards, together with O2, please visit www.theLondonStudio.com
"A HUGE thank you to everyone who votes," says Soula, "it means so much and takes literally just seconds! I'm so grateful to everyone who is supporting me in this, it means a lot!"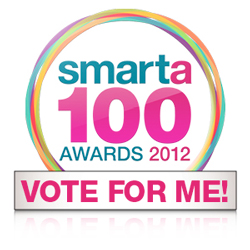 Voting closes 2 Nov 2012 so there's still time for you to make a difference to who's crowned Business of the Year... Your vote counts!

To find out more about the 'Smarta 100 Awards together with O2' visit www.smarta.com/smarta100

16th October 2012