New chain replaces popular noodle bar
Related Links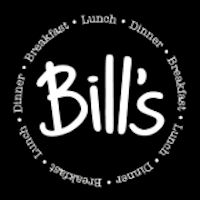 28-30 New Broadway
Ealing
85679438
Mon-Sat 8am-11pm
Sunday 9am -11pm
Participate
Sign up for our free newsletter
Comment on this story on the
Out with the old, in with the new, is the saying and although Tuk Cho wasn't really that old (2 years) it is no more.

Message of farewell for Tuk Cho (via twitter)
On Monday 13th January a brand new restaurant will be opening on the site at 28-30 New Broadway.
Bill's is the brainchild of Bill Collinson, who grew up in Lewes and started by running a greengrocer shop. When a flood in October 2000 destroyed the store he decided to change direction and opened Bill's as a cafe/restaurant.

A branch of Bill's opened in Brighton in 2005 and his food attracted critical attention, in 2006, he won the Observer Food Monthly Best Newcomer award and the chain has been expanding massively since.
As well as the central London branches there are also ones in Chiswick, Richmond, Wimbledon, and Kensington.
Ealing's the latest addition and Bill Collinson says:
'' Right in the heart of the busiest part of Ealing, on New Broadway, our Ealing restaurant will fit right in with the local buzz. This is a lovely big restaurant with 136 covers inside and a further 20 or so outside.''
Bill's will be open for breakfast, lunch and dinner every day.
9th January 2013