Book now and learn how to repair your bike

Following years of being asked for bicycle maintenance lessons in the borough Ealing Cycling Campaign have started regular sessions.
On the first Saturday of every month in Greenford they run a number of courses to help people get to grips with bicycle maintenance. The main course is a session to learn the basics of the bicycle, how to diagnose simple problems and how to remove the rear wheel and fix a puncture.
Places are limited to a maxium of 8 people and cost £5 and so far the lessons have been fully booked.
All tools and parts are provided and friendly volunteers are on hand to help you work on your bike and put the theory into practice.
Lessons are held at the Greenford Park Residents Association Community Hall, 18 Queens Avenue, Greenford. More details and how to book at www.ealingbikehub.co.uk
The group also collects bicycles to practice on and resell to help fund the project.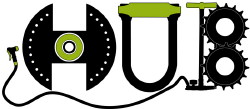 May 6, 2010