Union members urge everyone to go see the film 'I, Daniel Blake'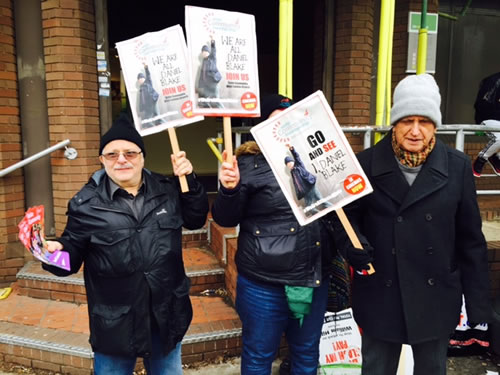 Union members in West London staged a protest against benefit sanctions outside job centres including in West Ealing.
Holding 'We are all Daniel Blake' placards and dressed as the protagonist from the award winning film by Ken Loach protesters were urging everyone to see the film themselves.

The union has been campaigning to stop benefit sanctions.

Raj Gill, Unite Community branch secretary said: "I, Daniel Blake is a damning indictment of food bank Britain. It's powerful because it's true. People need support to find work that pays, not starved for turning up 10 minutes late to an appointment or demonised for being unemployed.

"Many of our members have first-hand experience of our nightmarish benefits system. They, like Daniel Blake, know the suffering and hardship caused to disabled people, unemployed and the low waged in this country.

"MPs and local councillors need to speak out. They need to bring humanity back into a broken system, because with 16 million working aged adults in this country having no savings at all, what happens to Daniel could happen to anyone. It's becoming less about them and more about us, we are all Daniel Blake.

"We are urging the government to reverse the cuts to Universal Credit and stop benefit sanctions."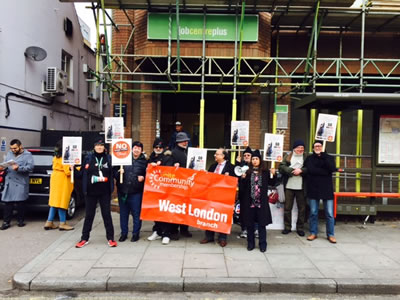 December 6th 2016