Legacy left to the church of St Barnabas arrives in time
A new bell has been installed at St Barnabas church on Pitshanger Lane just in time to ring out "All the Bells" for the Olympic opening.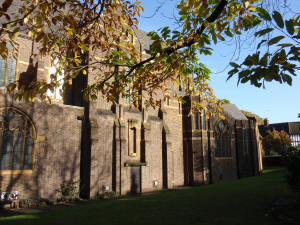 St Barnabas is a large, imposing Grade II- listed building, situated in the famous Brentham Estate, and built circa 1915. The previous bell had a very poor sound and had largely fallen into disuse. Local lore suggested this was because it had become cracked.

In 2009, when a well-known local piano teacher, Eileen Rowe, left a legacy to the church, it was felt that a more melodious bell might be a suitable memorial to her musical career.
This was deemed truly fitting when it emerged that Eileen Rowe had been an early piano teacher of Hazel Baker who was organist at St Barnabas for forty years until her death in 2010. A research visit from the Whitechapel Bell Foundry (makers of both Big Ben and the Liberty Bell) was planned. To everyone's surprise, this visit revealed that despite local legend, the St Barnabas bell sounded terrible simply because it was too small and also untunable. Plans for a new, more suitably sized, and tunable bell began.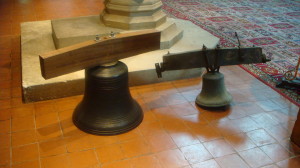 The Bigger Better Barnabas Bell

Today, July 10 2012, this work was completed. The small, inferior bell of the past was removed. A beautiful, 70 kilogram bell, engraved with Eileen Rowe's name has taken its place in the bell tower. This bell, we hope, will ring out across the Pitshanger area for many years to come. Many who hear it will remember both Eileen Rowe and Hazel Baker, and their musical legacies.
One of the bell's first jobs, joining many others across the land, will be to join in ringing "All the Bells" as the London Olympics begins.



Hilary Nicholl
12th July 2012