New team will take over after this year's event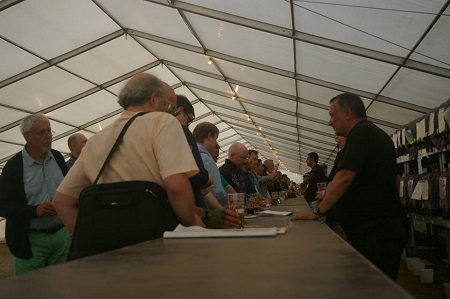 This year's Ealing Beer Festival will be the 11th - and final one - for organiser, Graham Harrison.
He says : ''The Ealing Beer Festival has gone from strength to strength. When I started in Ealing Town Hall we had around 3000 visitors, last year we had more than 11,500. With my deputy, Alex Kovacevic, also stepping down after 12 festivals, it is time to pass the baton on to a new team''
The Festival is taking place in Walpole Park, Mattock Lane from Wednesday 6th - Saturday 9th July and promises to be bigger and better than ever with over 500 real ales, ciders, perries, foreign beers and wines available.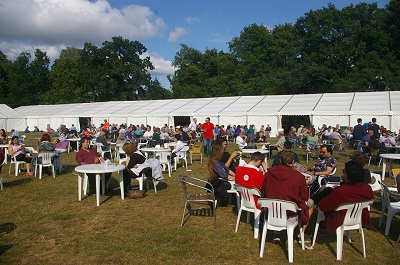 There will be 370 real ales ranging from 2.5% ABV all the way up to 11%. Local brews will include Long Arm from the Ealing Park Tavern and the ever popular Weird Beard from Hanwell. From south of the river, beers from the new Thames Side brewery in Staines, Kew Brewery, and from Twickenham Fine Ales. Other London beers will be from Sambrook's, Portobello, Southwark and Fuller's,
There will be an extensive range of cider from areas including Wales, the West County, Kent. Bedfordshire and Slough! We will also have Scottish cider with the Muckletoon Rosie dry and Black Betty cider and blackcurrant produced just up the road from Gretna Green.
The foreign bar will feature bottled beers from some of the smaller breweries of Europe and the USA. This year includes Denmark & Sweden as well as Belgium, Germany, France and for the first time Poland. There will also be draught beer from the Netherlands in addition to the bottles.

Joining the increasingly popular wines from Brightwell in Oxfordshire and Lyme Bay in Devon is the Court Gardenvineyard in Ditchling, East Sussex.

The food suppliers remain unchanged: - The ever popular Crusty Pie Company with their ever increasing range of pies and mushy peas. Also at the festival is the Real Meat & Sausage Company who surprisingly offers a variety of West Country sausages served with mash, bacon rolls, as well as burgers & chips, and hot drinks.
In the beer marquee is Cheddar Deli who are based locally and provide British, Irish, French and Continental dairy, meat and delicatessen foods. Merry Berry chocolate are also returning under their new name Oddfellows, along with Pipers Crisps with their unique selection of flavours. A beer festival would not be complete without Hog Roast which will also be available next to the food tent.
Entertainment will be in the music tent each evening at the festival with the Hanwell Ukulele Group on Wednesday, Jim Wilson on Thursday and the Midnight Trio on Friday.
Entry to the festival costs £5 with CAMRA members receiving a discount of £2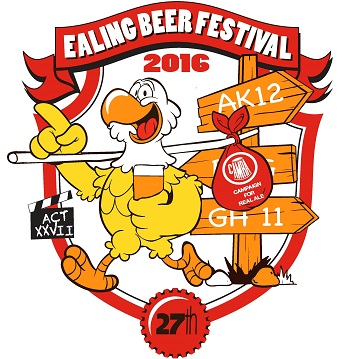 4th July 2016