Over two hundred artists to feature in this year's borough art trail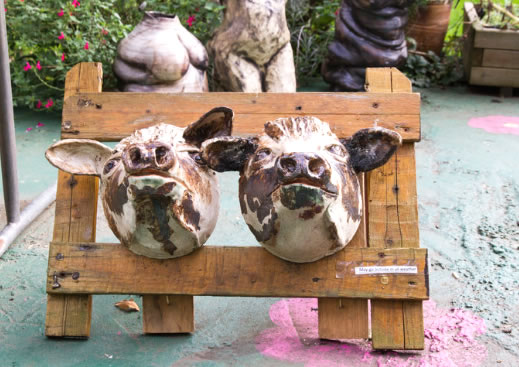 The annual Borough of Ealing Art Trail (BEAT) is due to take place over two forthcoming weekends and over 200 artists are set to exhibit in eighty venues.
The event enables the general public to see and buy some of the unique artwork being created by local artists right on their doorstep.
BEAT 2019 takes place 6-8 and 13-15 September with many local artists opening their homes or studios to the public.
Any artist who lives, works or studies in the Borough of Ealing you can join Ealing's biggest art exhibition.
You can plan your Art Trail in advance using the 2019 brochure, which can be found in various locations around the borough: cafes, libraries, shops or downloaded from their website. A map is provided for the general public to find where they can visit around the Borough to see the exhibitions.
In September 2015 a number of like-minded artists from several local Ealing-based art groups met to form the origins of BEAT. The plan was to create a local platform for local artists to showcase their work to the public through the medium of an annual Art Trail.
BEAT is a not-for-profit organisation, run by artists for artists, with an elected committee responsible for the administration, development and promotion of BEAT and its activities. It is funded from membership fees; advertisements in the event brochure; and sponsorship.
BEAT is not affiliated to any one art group or political organisation within the Borough of Ealing and will always aim to be a voluntary organisation run by its members.
It is hoped that in future years BEAT will broaden its scope and scale to include local schools and provide art taster sessions and workshops for all age groups.
If you have any questions contact info@ealingbeat.org.uk

August 29, 2019