Ealing based club is seeking more players
The London Pulse Basketball Club runs weekly Saturday Basketball sessions open to children ages from 6 years old to 18 years old.

Saturday sessions are open to the whole community and run at Hanwell Community Centre.
This evening ( Thur 18th) and at the weekend there are free tryouts for those interested in playing in a team next season.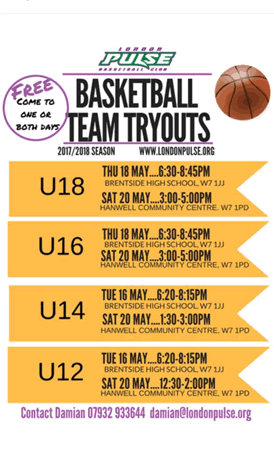 17th May 2017